News
Sunday 5th September 2010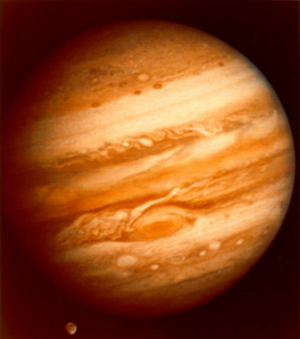 PERSPECTIVE FROM A DIFFERENT PLANET!
We thought, after hearing only our standpoint for so long, it could be that our blog readers would like to encounter what a hunting organization (Global Sporting Safaris - GSS) is advising about lion hunting.
WHAT A HUNTING ORGANISATION IS ADVISING ABOUT LION HUNTING
This is a blog on Global Sporting Safaris posted on 4th September 2010 and is an email response to a Global Sporting Safaris customer who is considering an African Lion Hunting Safari in 2011.
In terms of advice, GSS relied on Robert M. Anderson, Africa Programme Director for GSS and carrying the title of Certified Wildlife Biologist. Bob has hunted all over the world and currently serves as the President of the Central Wyoming Chapter of Safari Club International. He also sits on the Board of Directors of SCI, the SCI Membership Committee and the Conservation Committee of the Safari Club International Foundation. Bob is a Life Member of the National Rifle Association…

WORDS OF ADVICE TO A POTENTIAL CLIENT....
Bob had this to say to a potential client seeking a lion trophy (I have shortened the content a bit, see the link for his full reply):
"LION HUNTING IN AFRICA ....IS LIKE BUYING A CAR..."
"Lion hunting in Africa today is a lot like buying a car – different makes and models …there are Estate lions in South Africa that have been born and raised in captivity (more on this in a moment) and free-range lions in most of the other destinations…
"YOU CAN CHOOSE ...AN MGM LION OR SOMETHING A BIT LESS..."
More importantly, success rates will vary with the particular destination as will the mane quality of the lion… For the Estate lions in South Africa, you can choose whether you want an "MGM" lion or something a bit less for a lesser amount of money. These lions are behind high fences in very large paddocks and the hunting is still fair chase (spot and stalk or tracking) and is no less exciting than hunting a free range lion. The difference is that it is generally cheaper and you are assured of taking a lion – unlike lion hunting in the other destinations… Aside from the Estate lions in South Africa, there is free range lion hunting in the areas surrounding Kruger National Park, but it is expensive. The next rung up the ladder from a cost standpoint would be Zimbabwe, then Zambia, with Tanzania being the top of the heap from a pricing standpoint. Lion are available in Mozambique, but both quotas and success rates are not as good as my previous suggestions.
"CITES COP 15 IN DOHA....WE WERE ABLE TO DEFEAT THE PROPOSAL TO UPLIFT LIONS ONCE AGAIN..."
The other question would be if there is quota available in Zimbabwe, Zambia or Tanzania for 2011 as lion hunting is quite popular, the quotas remain low and there was a fear this past year that seasons would be closed as a result of the CITES COP 15 in Doha. As it turned out, we were able to defeat the proposal to uplist lions once again, but the fear remains – which has affected the availability of lion and driven the cost up (basic supply and demand)… Once you have reviewed the information and given me an idea as to your preferences and preferred budget, then I will start the process of narrowing your choices down and provide pricing and availability. In the meantime, I hope that you have a safe and happy Labor Day weekend!"
Well thanks Bob, we will surely have a happy Labor Day weekend. However, we have some problems with what you have written.
ESTATE LIONS? NICE TERM FOR CANNED HUNTING?
First, your advocacy of hunting what you call "Estate" lions is actually called canned hunting. There seems to be a diversity of opinion on the ethics of that practice? Maybe even within SCI according to Conservation Force?
WHO INFLUENCES CITES?
Second, it is true that SCI and Conservation Force manage to influence CITES, although lions were not on the 2010 agenda at Doha. Well done in terms of your political activities to ensure that lions (a rapidly declining species) are still "huntable". By saying "the fear remains", are you admitting that more reasonable voices in terms of lion trophy hunting might be gaining some ascendancy? We would hope so! In the mean time, we would advise the potential client to buy a new car instead of an "Estate" or any other lion.
Posted by Pieter Kat at 00:00
No comments have been posted yet.
---
Add a new comment