News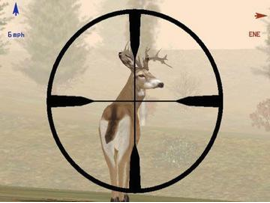 Hunter and angler conservationists versus law enforcement
On this site, we posted a recent article on the celebration of National Hunting and Fishing Day in the USA. The basic message was that this was a farce, especially because this day lauds the role of hunter-conservationists and angler-conservationists in the maintenance of wildlife in the USA. We pointed out that while much money was spent on purchase of licence fees, all supposedly contributing to the well-being of wildlife and fish stocks, that much of that money probably was spent on supporting agencies that needed to be put in place to control illegal hunters in the one country in the world that celebrates a National Hunting Day.
Criticism of this article was received. It was stated that hunters are the best conservationists, and that the contribution of hunting should not be underestimated in terms of conservation. Right.
Consider these posts on a site from just one State – Missouri – where each Conservation Agent (with powers of arrest) is expected to patrol an area exceeding 400 square miles. Interpret by those constraints that arrests are infrequent, so this is the tip of the iceberg. Hunting with bow and arrow is legal throughout the year, but using rifles is limited. Using spotlights at night is highly illegal, and so is hunting from vehicles. With their limited resources, the Missouri Conservation Commission was still able to record the following arrests selected from their website. All doubtless hunter and angler conservationists they were, and indicative of the reality versus the spin hunters would like us to believe!
THE REPORTS

Recently Conservation Agent Chris Cox and District Supervisor Randy Doman responded to a violation report at Mark Twain Reservoir. After a brief investigation the Agents found a group of 6 fishermen who were in possession of 343 Crappie. This of course was a serious concern for the Agents considering the daily limit on Mark Twain Reservoir is 15 Crappie. Conservation Agents took the appropriate enforcement action to address this significant violation, sentencing is pending.

During a routine contact on Bob Brown Conservation Area, Conservation Agent Jade Wright discovered a few discrepancies in a hunting party's recollection of a very successful archery deer hunt. After a brief investigation Agent Wright determined the four men had stretched the rules a bit. The men eventually admitted to harvesting an 8 point buck on a refuge and taking 3 deer from the roadway with the aid of artificial light using an illegal firearm.

Agent Travis Mills recently received one of those late night, poaching in progress calls which unfortunately occur more frequently this time of year. The reporting party informed Agent Mills, someone was driving back and forth down a road in front of her home firing shots into a field. The caller indicated that 9 shots had been fired by these subjects and there was no indication they were leaving the area immediately. While rushing to the scene Agent Mills received information that 2 more shots had been fired. Agent Mills requested back-up but none was immediately available so decided to work it out. Upon arrival, he stopped the suspect vehicle and promptly took the driver into custody. It was only after he had taken the driver into custody did he realize there was a second subject lurking in the darkness just yards away in the field. The second subject was also arrested without incident. After securing the scene Agent Mills found one dead deer in the field and dried blood in the bed of the truck. This dried blood caused him to launch a follow-up investigation that lead to the discovery of additional illegally taken deer.

Conservation Agents Dave Ingram and Chris Ely recently responded to what seemed to be a routine trespass call. After meeting with the landowner the Agents proceeded to a nearby deer camp to address the trespassing violation, while in the deer camp they discovered a hidden untagged deer and multiple other violations. Violations detected include: trespassing, hunting without a permit, failure to wear hunter orange and failure to tag a deer. Additionally, during their investigation Agents discovered one of the suspects was a convicted felon, which was a problem since he had a concealed pistol strapped to his ankle during the encounter. Just as Agent's Ingram and Ely were wrapping up their investigation another individual drove into the camp and was subsequently arrested for possession of marijuana. So much for a simple trespass case!

Recently Conservation Agent David Harms received a call after an individual heard a shot and then observed a deer stumble in a field. Agent Harms went to a nearby home and found a deer hanging under a car port. The resident indicated he had shot this particular deer with a bow, additionally he stated the shot heard by the witness was likely him target practicing. Agent Harms seized the deer and sought assistance from local veterinarian. The vet X-rayed the deer and found lead fragments in and around the alleged archery wound channel. Agent Harms returned to the hunter's residence armed with the new found evidence and shortly thereafter the subject confessed to shooting the deer with a firearm and sticking an arrow in the bullet wound channel to make it look like an archery harvest.




http://frontlineconservation.blogspot.com/

Picture: http://www.terragame.com/downloadable/deer_hunt/deer_hunter_4/screen_1.jpg