News
Latest Lion Aid News
Category: Human/Wildlife Conflict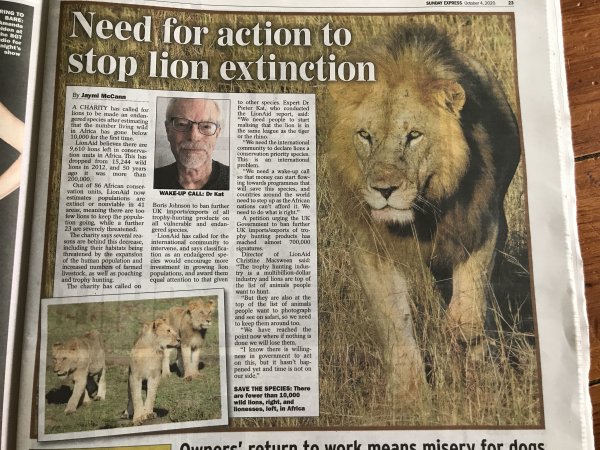 LionAid were delighted to see that the UK Sunday Express today published an article about our latest lion populatuion report.
If you haven't already done so, please sign our petition calling on the UK Government to ban the import of lion hunting trophies.
Click here to read the full report by Dr Pieter Kat
Please click here to DONATE if you can to help us continue this crucial work to bring the plight of lions to the world's attention, to continue the work to save this magnificent, iconic species and very importantly to keep up the pressure on the UK Government to honour its pledge to ban lion trophy hunting imports. Thank you.

Add a comment | Posted by Chris Macsween at 13:33