News
Monday 6th September 2010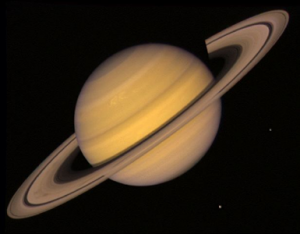 Perspective from a different planet - part 2!
A closer look at the International Foundation for the Conservation of Wildlife (IFCW) and Conservation Force (CF).
The rules for posting blogs say keep it short, simple, and rely on a two-minute reader attention span. But most conservation issues, and especially lion conservation issues, need a few more words and a little more time from readers. Sometimes the issues are complicated, and at other times they need a bit of explanation.
This time a bit of explanation is required, and you will meet a cast of characters. But read on; you will be rewarded and intrigued and perhaps even a bit outraged.
The first character to meet is Dr Philippe Chardonnet; a veterinarian by training and CEO of a foundation in France called the International Foundation for the Conservation of Wildlife (IFCW), and a member of the IUCN Antelope Specialist Group.
Philippe is akin to a lion magnet – send him anywhere in Africa and he will find more lions than anyone else realized existed. Of course, he does not find them himself, but relies on interviews and reports from people "capable" of estimating how many lions they think occur in the region with which they are familiar. Philippe came to my attention in 2002, when he prepared a report for the IFCW that estimated a continental maximum number of 47,000 lions. A similar study by others was more conservative, and estimated a maximum of about 30,000 or so.
Philippe's study was largely funded by Conservation Force (CF), a pro-hunting lobby and a foundation with close ties to the Safari Club International (SCI) in the United States, also a pro-hunting lobby. Philippe then went to Mozambique, and lo and behold, the country was crawling with lions despite earlier bleak reports. Encouraged by that success, he then went off to neighbouring Tanzania and again scored a jackpot – he estimates 17,000 lions in that country alone (conservatively), making it the most lion-rich country in Africa. But past estimates placed the number of lions at about 8,000? And rapidly declining since 2002? Like I said, the guy is a lion magnet, and one hopes he will soon travel to Uganda and Kenya to rectify their lion numbers. Maybe there is no problem at all! Oh, by the way, CF donated $32,070 to IFCW as their most recent contribution. More on that later, and SCI might have donated separately as well to the Tanzania study.
To understand a bit more about Philippe's lion magnetism, we need to look at the origins and associations of the IFCW organization of which he is now CEO. It was established in the late 1970's by Prince Abdorreza Pahlavi of Iran, son of the late Shah, whose misrule and personal enrichment was directly responsible for the Iranian revolution and the consequent establishment of the Islamic Republic. The Prince is described by CF as "the world's most well-travelled and knowledgeable hunter" and seemed to have escaped from Iran with some family funds. One wonders how the Iranian government would describe him?
The Prince died in 2004. The initial IFCW president was Baron Bertrand des Clers (he died in 2006) and was also a big-time hunter. Bertrand was the CEO of the International Council of Wildlife and Game Conservation (CIC), co-founder of the International Professional Hunters Association (IPHA) and served on the African Lion Working Group, Antelope Specialist Group, Trade Specialist Group and much more. He was a member emeritus of IUCN in recognition of his extraordinary services. The World Conservation Union recognized him as an icon of the conservation world.
Philippe has now inherited the mantle of CEO of IFCW.
Now entering from stage left is our final character to be introduced. He is John Jackson III, an American lawyer, past President of SCI, and current President of the Board of CF.
John is member of everything under the sun, and the legal mastermind behind the rights of hunters in very many countries. He is a regular legal challenger to CITES, and counts among his legal achievements the defeat of Kenya's 2004 proposal to CITES to uplist lions to an endangered species. He claims responsibility for contribution to CITES regulations that allow hunters to export and maintain trophies from endangered species despite the fact that CITES rules say such species cannot be commercially exploited (CITES resolution 2.11). CF, in their own words, has "proven to be one of the most direct, efficient and effective means for sportsmen and women to further their interests". John is a lawyer of no mean standing; he lists his legal memberships to include the following:
United States Supreme Court
District of Columbia Bar Association
District of Columbia Federal Court of Appeals
Louisiana Supreme Court
All Federal District Courts in the State of Louisiana
Federal Bar Association (National, District of Columbia, and Louisiana)
Jefferson Parish Bar Association
New Orleans Bar Association
Louisiana State Bar Association
Louisiana Trial Lawyers Association
United States Tax Court
Fifth, Ninth and Tenth Circuit Federal Court of Appeals.
John also went on 38 hunting safaris to Africa.
Now let's join them all together. John Jackson III is a board member of IFCW. Philippe is a board member of CF. They are joined at the hip in other words. CF and SCI fund IFCW, a cosy arrangement. But there are rules about this. In an article titled "Tread Carefully When Sharing Board Members with Grantseekers", the USA Council on Foundations has this to say:
"Many foundation board members wear more than one philanthropic hat. In addition to serving on the board of a grantmaker, [in this case CF] they may also serve on the boards of grantseeking charities [in this case IFCW]—or even on their staffs. Several issues may arise when board members find themselves on both sides of a grant request". Also, "Just because a foundation's grant to an organization with which it shares a board member is not necessarily an act of self-dealing, however, does not make it something the foundation should undertake without due consideration".
Doubtless John Jackson as a prominent lawyer is aware of all this, and considers these rules duly. However, it all seems a little inbred. CF supports lion hunting. SCI supports lion hunting. IFCW through Chardonnet manages to find very many lions to perhaps encourage governments to support continued lion hunting. CF and SCI support Chardonnet.
As a disclaimer, LionAid is not at all implying any causal connection between Philippe's lion estimates and board membership, sources of funding, etc. We supply this information for readers to make up their own minds on our planet.
Picture credit physics.purdue.edu/astr263l/Cassini/saturn.jpg
Posted by Pieter Kat at 00:00
No comments have been posted yet.
---
Add a new comment