News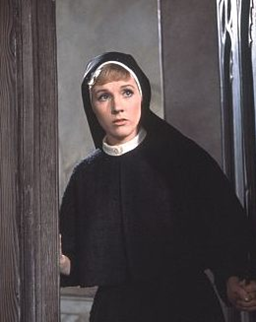 Many a thing you know you'd like to tell her
Many a thing she ought to understand
But how do you make her stay
And listen to all you say
How do you keep a wave upon the sand?
(Lyrics from The Sound of Corruption, with a nod to The Sound of Music…)
But seriously……
Going back to a report published by Baldus and Cauldwell in 2004 , it appears many of the problems identified seven years ago still pertain despite promises from the Tanzania Wildlife Department that they are addressing them.
For example, the Baldus and Cauldwell report had this to say about the problems associated with tourist hunting that still largely pertain:
Inadequate control
There are inadequate control mechanisms applied by the Wildlife Division and as a result corruption appears to have become ingrained into the primary means of control of hunting, i.e. game scouts supervising the actual hunt. The differences between the government game scout salaries and the fees paid by foreign hunting clients is tremendous resulting in a situation where the game scout is easily bribed.
There is little

effective control

from the game reserve offices. Senior wildlife officials seldom go on field visits and many hunting persons do not report to the local wildlife offices, and total control in most cases is reliant upon a game scout.

Many outfitters tolerate and even encourage a corrupt practice of clients tipping the game scout at the start of a hunting safari in return for

'no problem safaris'

.

Overshooting of permits

does occur and trophies are discarded in the field, in such cases only the better trophies being declared and exported.

Very few

wounded animals are declared

. Very few hunting clients have proper hunting experience and many professional hunters lack the necessary skills. Even the best hunters occasionally lose wounded animals, and something is certainly fishy if outfitters declare less than 10% wounded animals lost. Statistics from the Selous hunting database reveal that a wounding rate of only 1.5% is declared.
Professional hunters not professional
Too many professional hunters are simply

not competent

to hunt big game in Tanzania. This lack of competence ranges from inadequate handling of large calibre firearms, inadequate field experience and ignorance of relevant Tanzanian law. The problem occurs because there is

no certification

of competence for professional hunters in Tanzania. A written examination is required at present, but the standard of this exam is disgracefully low and does not do justice to the industry.

A fundamental problem is that there is nobody or organisation in Tanzania who could

certify their competence

. As a result the Wildlife Division issues only provisional professional hunters licenses. Legally there are no licensed professional hunters in Tanzania. Hunting is a dangerous sport and accidents frequently occur where even experienced professional hunters are mauled/killed by the animals they hunt. The Wildlife Division is placing itself in a risky legal situation provisionally authorising persons of unknown ability to guide high paying foreign tourists.

Professional hunters that are

disqualified for bad hunting practices elsewhere in Africa

are allowed to guide hunting clients in Tanzania, even with the Wildlife Authorities having full knowledge of the digressions of such professional hunters elsewhere.

Some professional hunters have a disregard for the hunting regulations and are disrespectful to wildlife officials.

Evidence for this statement is the corruption of game scouts and under-sized elephant trophies being shot.

Issues are reported and the rogue elements in the industry are known, but

appropriate action is seldom taken.

Even professional hunters that were barred at some stage from hunting in Tanzania are able to renew their licenses without difficulty.

Inability of hunters to

recognise sexual differences

results in many female animals being hunted mistakenly, particularly with leopard, topi, hartebeest and zebra.
Under-sized trophies are legalised
Elephant trophies that do not meet the minimum standard are provided with the necessary CITES export documentation.

Many other under-sized animals are also being hunted which are detrimental to the dynamics of populations,

particularly lion, leopard and buffalo.
Ethical standards not maintained
A number of hunting outfitters are not adhering to any code of ethics. Examples of ethical contraventions are:

Hunting from vehicles

and a reluctance to walk

Wounded animals are frequently

not followed

Charging animals are sometimes shot above permit and/or quota requirements under the guise of

'self protection'

Hunting cats at night with artificial lights and calling of lions using tapes and other artificial means

Small aircraft are being used

to easily locate trophy animals, particularly in areas where wildlife populations are low and decent trophies are difficult to find.
Quota adjustments
The Wildlife Division issues

additional quotas

to outfitters upon request during the hunting season.
Zanzibar not signatory to CITES
Zanzibar wildlife authorities do not consider themselves signatory to CITES

and make no attempt to control the export of CITES restricted wildlife products originating from the mainland.

Many countries are of the opinion that if a product is legally exported, then it may be legally imported. There is a substantial loophole for the export of many wildlife products without the full set of legal documentation, in particular to countries with lax import regulations.
[This is a major loophole perhaps utilized by the Government for illegal exports of tonnes of ivory and could have been used for many other illegal trophy exports… The name Tanzania derives from the names of the two states Tanganyika and Zanzibar that united in 1964 to form the United Republic of Tanganyika and Zanzibar, which later the same year was renamed the United Republic of Tanzania. Zanzibar remains autonomous]
Declining wildlife populations
Wildlife populations are declining in many parts of Tanzania

and there is an effective shrinkage of many hunting areas as a result of increasing human settlement and due to the bush meat trade.
[No wonder given the pittance communities earn from trophy hunting on their land while simultaneously being prevented to use their land for purposes to alleviate rural poverty and hunger]
Subleasing and loss of revenue
Subleasing of concessions is widespread.

It is estimated that up to 70% of companies leasing concessions are subleasing these in various ways. Sub-lessees possibly account for approximately 40% of the industry's income, yet there are no specific taxation controls on the sub-lessees who are gaining huge profits at the expense of the industry. Many foreign PHs are bringing clients to sublet concessions, among these are PHs entering as undeclared observers, paying neither observer fees nor PH licenses.
Outfitters shielded from the competitive market
The Wildlife Division is shielding its

selected group of outfitters from natural market forces

resulting in a loss of income to the Tanzanian economy.
Outfitters are influential and manipulate senior government
Some hunting outfitters are highly influential with the Government [for example Mr Pasanisi whom you will meet below] and influence the block allocation processes and are partly responsible for delays in developing and implementing the WMA concepts.
System of administration
The Wildlife Division imposes an inflexible approach to marketing hunting in Tanzania.
There has never been an inventory of the true value of the hunting concessions.
Lack of desire to improve the industry
A policy and management plan for tourist hunting was compiled by the Wildlife Division and accepted in 1995 but has

never been implemented

. This plan is well formulated and outlines the way for extensive reform in the industry. Many of the problems listed above would be addressed through implementing this plan.

Support has twice been provided for computerisation of the issuing of tourist hunting permits by the PAWM project and through the Selous Conservation Programme.

Neither of these initiatives has been maintained and instead an

outdated and non-transparent system of issuing permits is continued.

The hunting operators association (TAHOA)

argue strongly against reform

. Influential members of this association were able to convince even the Minister that higher prices for the operators would force them to over hunt the wildlife resource to survive, which is simply wrong and one can only speculate about the underlying reasons. Experience shows that the worse the players, the greater is the level of over-utilisation. To improve the system, the bad players must be removed!
[Good luck there, as some of those "bad players" are also the most influential players…]
Some changes made?
Tanzania revised the Hunting Regulations in 2010. Fee structures were also to be changed. Neither of these details have been available to date from the Tanzania Wildlife Department. One wonders if there is a will.
Nevertheless, the Vice President of Tanzania (Mohammed Gharib Bilal) had this to say recently (15 April 2011):
Ladies and Gentlemen:
It will be a remiss of me if I will end my speech without saying anything about hunting games, an area dear to some of friends present here tonight. My government will continue to support responsible hunting that respects and upholds the cardinal tenets of wildlife conservation. I am pleased that most of you are engaged in trophy hunting which requires hunters to observe high self-imposed limitations. I am glad that you have seen the need for hunting companies to support the infrastructure that could be used by anti-poaching staff to speed up the process of tracking poachers area gathered here tonight to synergise our efforts for a noble cause in wildlife conservation and sustainable development. It is now my singular honour to humbly appeal and call upon each and every one in attendance to join hands with the Wildlife Conservation Foundation of Tanzania [WCFT] in this noble Endeavour. I would now like to kindly invite you to make your donations.
Founded in 2001 by Mr Gerard Pasanisi under the patronage of former US President George H. W. Bush, former Tanzanian President Benjamin Mpaka, former French President Valéry Giscard d'Estaing and its treasurer Archduke Lorenz of Austria-Este, the WCFT's major goal is to raise funds to support the government of Tanzania in its fight against poaching. Mr Pasanisi is also the Honorary Consul of Tanzania in Nice, France, and his hunting companies own a significant number of concessions in the Selous Game Reserve of Tanzania. Note that anti-poaching activities could be reduced if communities were active and real partners in profit-sharing…
The sound of money is music to our Tanzanian ears? It was and will be international pressure that will reform trophy hunting practices in Tanzania. For now, a ban on trophy imports might be the wakeup call needed to remind Tanzania that their Von Trapp family cannot hold the same tune anymore.
Picture credit: http://www.google.co.za/imgres?imgurl=http://www.solarnavigator.net/films_movies_actors/film_images/sound_of_music_maria_nun_julie_andrews.jpg
Posted by Pieter Kat at 14:52
No comments have been posted yet.
---
Add a new comment