News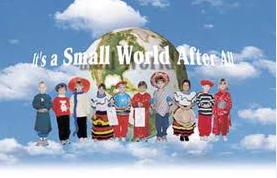 Remember that little song? Favourite of Disney… there are lines in the song that go like this:
There's so much that we share
That its time we're aware
It's a small world after all….
Now instead of little children singing that song, imagine the pro-hunting lobby singing those lines.
Let me explain. It has recently come to our attention that the past Secretary General of CITES (you know them, the Convention on Trade in Endangered Species of Fauna and Flora – an organization supported by our governments to "regulate" trade in our planet's endangered, threatened, vulnerable species), wasted no time at the end of his term, and is now President of the International Council for Game and Wildlife Conservation/Tropical Game Commission/CIC (they don't seem to have made up their mind as to their name yet).
Willem Wijnsteker is now representing the CIC at CITES meetings as an International Observer. The CIC, as you might have gathered, is a pro-hunting lobby. Their leadership includes people like John Jackson III of Conservation Force and Gerhard Damm of Conservation Force and probably Philippe Chardonnet of Conservation Force. Jackson was past President of SCI, Chardonnet is President of a French pro-hunting organization, and Damm publishes African Indaba from South Africa, a pro-hunting newsletter.
A small group of international players who do their best to maintain trophy hunting as a right. And all are evangelically convinced that trophy hunting contributes to conservation of all species. And will do everything they can to keep lions, for example, from being uplisted to CITES Appendix 1, meaning no more trophy hunting. They spend enormous funds to attend these meetings and to produce lion population "estimates" astronomically inflated to ensure lions remain off the dreaded CITES Appendix 1. Chardonnet recently produced a report (after 2 months of "research") to say that lions are found in 94% of Tanzania. I mentioned in an earlier blog that Tanzanian citizens should therefore be cautious to walk the streets of their towns and cities… Chardonnet also produced a previous report that Mozambique was similarly stuffed full of lions, and I do hope that he will soon visit the many African nations who report local extinctions.
So the question here is this. Is Mr Wijnsteker, former Secretary General of CITES, revealing his true colours by accepting presidency of CIC, or will he work carefully to ensure that his back door access and greatly remaining influence within CITES will result in a cessation of CIC lobbying campaigns to preserve lion trophy hunting with invented numbers?
Picture credit: http://bit.ly/p5eBNu
Posted by Chris Macsween at 18:18
No comments have been posted yet.
---
Add a new comment