News
Wednesday 16th January 2013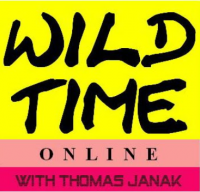 We were delighted this morning to be invited for interview by Thomas Janak of Wildtime Online.
Our own Dr. Pieter Kat spoke with Thomas about the grim situation facing lions and about their uncertain future. The conversation also touched on the delicate balance of ecosystems and habitats, educational programmes (So What?) and more....
From wolves to tigers, from forests to Lions.
Click here to listen in to this informative piece of audio.
Thank you Thomas! Keep up the good work!!
Posted by Chris Macsween at 18:21
No comments have been posted yet.
---
Add a new comment