News
Tuesday 15th January 2013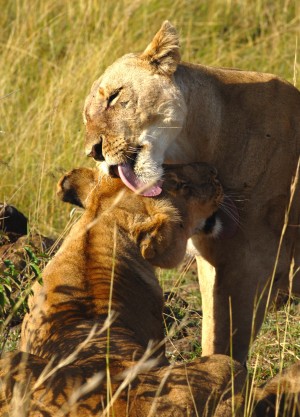 We were delighted when The Organic View Radio Show host, June Stoyer, once again invited us to be interviewed on her tremendous Radio Show.
Click here to listen in to this interview with Pieter about LionAid's new assessment report on lion populations, about Zambia's moratorium on big cat trophy hunting and why is it so imperative to save the remaining fragile lion populations.
Thank you to all the listeners who are taking the trouble to post their feedback on the interview. Your kind words touch us greatly.
And a huge thank you to June for allowing us once again to be interviewed on her wonderful Show.
Picture credit: Martin Fowkes
If you have not already signed up to our mailing list, you can add your name here and keep up to date with our ongoing work and, most importantly, financially support us to conserve the remaining fragile lion populations. Thank you.
Posted by Chris Macsween at 15:44
No comments have been posted yet.
---
Add a new comment