News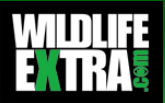 We are very pleased to see that today, Wildlife Extra published a new article entitled "Lions extinct in 25 African countries & populations in more trouble than previously thought".
This article is based on our recent report on the possibility of survival of lion populations among lion range States, given their conservation perception rating.
Well done Wildlife Extra for circulating this important information.
Click here to read the article.
If you have not already signed up to our mailing list, you can your name here and keep up to date with our ongoing work and, most importantly, support our work to conserve the remaining fragile lion populations.Thank you.
Posted by Chris Macsween at 15:32
No comments have been posted yet.
---
Add a new comment