News
Saturday 23rd February 2013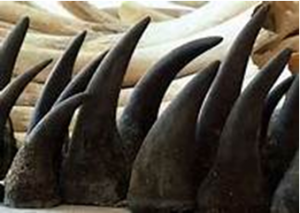 No such thing in China

In a rather strange article written earlier this month by Jeremy Smith in Chinadialogue, the author claims that China is not the problem at all in the current rhino poaching crisis. In fact, claims Smith
"… rhino horn was struck from China's official pharmacopeia in the early 1990s, and has been banned in China since 2003. Both the wildlife trade-monitoring network TRAFFIC and WWF have noted the country's progress in controlling the rhino horn trade".
Smith describes himself as "…a writer and communication strategist specialising in ecotourism and conservation".
We would ask Smith to pay better attention to what is really happening in China vis-à-vis the rhino horn trade. South Africa exported 187 live rhinos to China 2006-2010 to fuel their rhino farms. If China is not interested in rhino products, why are they importing them and farming them? While it is true that Vietnam is responsible for much of the illegal rhino horn trade, it is also clear that much of the horn flows across the border to China...
In fact, the rhino farms are directly associated with pharmaceutical companies and there are considerable shenanigans going on with South African export records of live rhinos and import records from China.
Last year I wrote about zoos in China supposedly having received live rhinos – they are not there according to visitors, and likely all went to the breeding farms/pharmaceutical companies or the Chinese TCM pots. Supposedly CITES has "strict" regulations involving the trade in live animals, requiring that they end up in institutions approved by the World Association of Zoos and Aquariums…
China would very much like to appear "squeaky clean" at the CITES meeting by denying any wrongdoing in the illegal trade in wildlife. A bit of a stretch where ivory is concerned, and the truth is additionally not served by people like Jeremy Smith who seem willing to write glowing reports that conveniently disregard much of what is actually happening in China.
Picture credit: http://bit.ly/14LVdng
If you have not already signed up to our mailing list, you can add your name here and keep up to date with our ongoing work and, most importantly, financially support us to conserve the remaining fragile lion populations. Thank you.
Posted by Pieter Kat at 16:19
No comments have been posted yet.
---
Add a new comment