News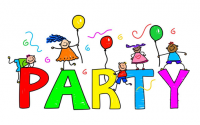 It all starts on the 3rd March with a Grand Opening Ceremony. The CITES party conference is then off and running.
There will no fewer than 476 NGO representatives according to the list published by CITES. WWF will send at least 34, IFAW 17, IWMC 11, the Pew Trust 13, TRAFFIC 23, the Environmental Investigation Agency 13, the Wildlife Conservation Society 10. Among the biggest NGOs in terms of delegates is the Precious Coral Protection and Development Association (Japan) with 11 representatives.
There will also be representatives from perhaps lesser known NGOs like the Japan Federation of Ivory Arts and Crafts, the International Caviar Importers, the All Japan Seamen's Union, the China Arts and Crafts Association, and the China Association of Traditional Chinese Medicine.
The trophy hunting lobby will be well represented by organizations like Conservation Force, the Federation of Associations for Hunting and Conservation of the EU, the International Professional Hunters Association, the Safari Club International, the IGF and the CIC. Interestingly, CIC, a pro-hunting lobby, has representation on their delegation by Willem Wijnstekers, the former CITES Secretary General. Revealing to see that when his term was up he would so clearly reveal his true colours?
What is the overall cost to the NGOs to send 476 delegates to CITES? Very conservatively I estimated this absolute minimum expenditure (hoping that NGOs would be concerned about spending donor funds):

Travel to Bangkok: $1,000
Hotel for 15 days: $1,800
Food for 15 days: $750
Local transport: $100
Contingency: $350
This amounts to a very minimum of $4,000 per NGO representative. It is likely to be more than double this for many, but I estimate the NGOs will spend a minimum of $1.9 million combined over their two weeks of attendance.
Will it be worth it? We shall see. The total amount spent on the CITES party (delegates, semi-delegates like the UN agencies, World Bank, IUCN, official observers, NGOs, press, the CITES Secretariat) will likely exceed $9 million. Will it be worth it?
We wait with bated breath but are not holding our breath as the CITES Secretariat has already advised against many good proposals. Nevertheless we hope all partygoers will have a productive time.
Picture credit: http://bit.ly/XPJ1Nl
If you have not already signed up to our mailing list, you can add your name here and keep up to date with our ongoing work and, most importantly, financially support us to conserve the remaining fragile lion populations. Thank you
Posted by Pieter Kat at 17:00
No comments have been posted yet.
---
Add a new comment