News
Friday 21st February 2014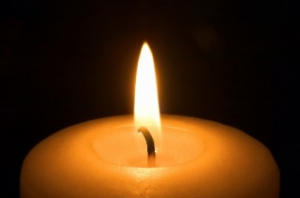 More light should be cast on zoo management
As we reported a few days ago, news has emerged that Longleat Safari Park euthanized six lions in January. This was kept quiet for some time but a report was leaked by a staff member.
The zoo reported that the euthanasia of four yearling cubs and two adults was necessary because the lions were becoming "violent", overcrowding was an issue in the zoo population, and also because the female and her cubs were showing signs of inbreeding. The female had been bred twice since she arrived at Longleat (with signs of neurologic abnormalities first diagnosed as a vitamin A deficiency – not described before among lions). The first litter was stillborn and the second litter resulted after "an unobserved mating".
Inbreeding is easily prevented by consulting "studbooks" containing much information about parentage stretching back over several generations. Indeed, Longleat did consult such studbooks and reached the conclusion that the female was inbred – but only after she was euthanized.
There remain many questions not only about management of Longleat's lions but also about management of animals in all other zoos. Euthanasia of "excess" animals could well be a regular practice, and there are many calls for zoos to "come clean" on how many animals they euthanize. Or sell on to dubious buyers including circuses and "roadside" zoos. The Longleat lions could well be the tip of a carefully hidden iceberg.
We therefore welcome the initiative of a number of concerned individuals who will be gathering at Longleat on Sunday, 23rd February to hold a peaceful memorial for the euthanized lions.
The event will be held at 10am outside the entrance to Longleat along the A362 Frome to Warminster Road. There is parking nearby at Cley Hill, where people can meet at 9.30am.
There is a dedicated facebook page and a phone number (07790001996) for the event.
The event will also be used to raise awareness about the need for much better transparency. The group states
"It is in the public interest that Zoos, Safari Parks and Wildlife Parks publish data regarding their breeding programmes, welfare standards, cull or euthanasia statistics and active contribution to conservation. There is a need for transparency from all agencies or organisations that have a responsibility for the welfare of animals to ensure that all members of the public can make an informed choice when attending animal entertainment venues."
Please support this event if you can.
Picture credit: http://bit.ly/1mhfBW9
If you have not already signed up to our mailing list, you can add your name here and keep up to date with our ongoing work and, most importantly, DONATE to support our work to conserve the remaining fragile lion populations. Thank you.
Posted by Chris Macsween at 12:06
No comments have been posted yet.
---
Add a new comment