News
Wednesday 15th March 2017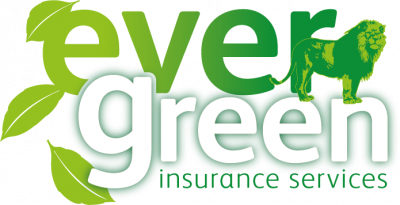 We are delighted that socially and environmentally responsible members of our business communities are embracing conservation priorities, and surely Evergreen Insurance Services is at the head of the queue for lions. This most iconic of African species, so beloved as statues, heraldry, flags etc is disappearing like smoke before our winds of complacency and inattention.
We risk having to tell our grandchildren and maybe even our children that we were the last to see lions in the wild, and that they are now only to be seen behind fences.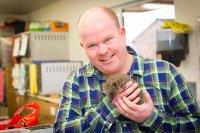 Evergreen Insurance founder, Dave Gardiner, stepped up to the plate and is putting out the message that to allow lions to be lost is like losing our courage.
In his own words:
"With a passion for the natural world and a desire to help charities with their vital work, I have set up Evergreen to do just this. People need insurance, whether it is for their home, car, holiday, their pets or business - why not try a company who has an ethos about being ethical and giving something back. I hope that supporters of the work Chris and Pieter do to protect lions will try Evergreen for their insurance needs. I promise that for every £1 in commission I earn, I will donate back 10% in Year 1, 15% in Year 2 and 25% in Year 3 oan onwards to help support lions. I look forward to helping you all with your insurance and saving lions."
We at LionAid have been fighting ceaselessly to ensure the survival of this species with new and novel ways forward and we are delighted to form a partnership with Evergreen to ensure the roar of a wild lion will forever be heard on the african savanna.
The Evergreen website will be live from Monday next week when Dave will be holding a media event to launch this exciting new Company. The Company phone lines will be operational from Aril 3rd, the first official day of business! You can still contact Evergreen in the meantime by emailing enquiries@evergreeninsuranceservices.co.uk.
Unfortunately the distance is too great for us to be with Dave at the launch of this exciting new venture but we have recorded a short message to represent us next Monday!
Posted by Chris Macsween at 10:00
No comments have been posted yet.
---
Add a new comment