News
Thursday 21st February 2019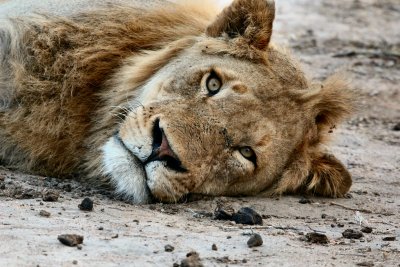 The body parts of lions killed in gruesome hunts are being bought and imported into the UK as 'hunting trophies'. To hunt these beautiful animals for fun is inhumane and wrong - but it's also contributing to the rapid decline of lion numbers. That's why we are calling on lion trophy hunting imports to be banned immediately.
It pains us that lion numbers continue to drop. The number of lions in Africa has decreased from over 200,000 to less than 15,000 within the past 50 years.
Most of the 'trophies' are male lions. This has a disastrous knock on effect, pride structures are disrupted, reproduction almost grinds to a halt as cub survival is severely affected, and mortality among females increases as they attempt to protect their cubs during encounters with more and more displaced males.
The UK must immediately stop its involvement in this cruel trade of lions killed for fun, like others around the world have. Australia, France and the Netherlands have already banned lion trophy imports. Why has the UK not yet joined them in doing so?
In 2010 and 2015 promises were made to us by British MPs about introducing a ban, but years later nothing has happened. Every single day we delay makes it more and more likely that we push lions towards extinction.
Over 2,700 people have signed in the last 24 hours since we launched this petition. We need more!!
The more signatures we get, the more pressure we can bring to bear on the UK Government to ban lion trophy imports once and for all.
Let's show the UK Government that public opinion is firmly in favour of a UK ban on lion trophy imports.
It doesn't matter where you are in the world, your signature is valid and will help us!
Please sign the petition calling on the UK to immediately ban imports of Lion trophies.
Posted by Chris Macsween at 16:33
No comments have been posted yet.
---
Add a new comment