News
Saturday 10th August 2019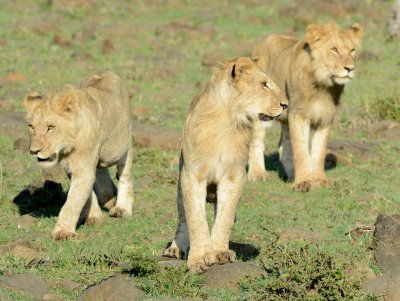 Today is World Lion Day.
The conservation of this species depends on the international community.
What do we need to do?
The place to begin, of course, is to have a realistic and sober accounting of how many lions remain in the wild in Africa. Lion population censuses are needed all over. Then we can have a realistic evaluation of where scarce conservation funds can be placed to ensure immediate and eventually long-term real conservation programmes.
We also need, urgently, a strong and realistic programme to assist communities to engage and counter the problems they daily experience with lions. Many good and effective programmes have been developed, including those put forward by the communities themselves. These need to be supported and funded.
We also need an acceptance that any all future trade in any lion products – trophies, skins, teeth, claws should be placed on an immediate moratorium. Sustainable trade and trophy hunting offtake needs to be questioned and examined.
What can you do
On World Lion Day –
support LionAid.
We are engaged in high-level discussions with Tanzanian authorities to census remaining lion populations in the Selous World Heritage site. We can engage with the Zambian government to do similar. We can again engage in a lion conservation programme in Ethiopia and a highly innovative rural population lion protection programme in Kenya.
So yes, we are calling for your donations
– but also your engagement. Become part of our innovative lion conservation programme team. Lend your expertise to develop highly innovative new ways to integrate the best of technology, sociology, veterinary skills, education to conserve a species that is not only iconic but that could be effectively gone from the African pridelands in the next few years.
Thank you all, and let's celebrate World Lion Day again and again and celebrate the presence on Earth of this magnificent species that crucially depends on our assistance.
Posted by Chris Macsween at 13:04
No comments have been posted yet.
---
Add a new comment