News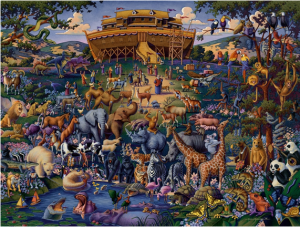 The South Africa Mail&Guardian, a newspaper to be congratulated for reporting environmental issues, mentioned yesterday that Namibia was to supply a national zoological park in Cuba with 146 wild animals (valued at N$ 7.5 million). The animals come from 23 species and include white and black rhinos, lions, cheetahs and caracals, impalas, elands… etc. Why?
Two reasons. Cuba assisted Namibia politically, militarily and diplomatically during their war of Independence. Since Independence in 1990, Namibia and Cuba have held bi-annual meetings to discuss economic, scientific, and commercial cooperation. Then, the President of Cuba (not Fidel Castro but his brother Raoul) came to Namibia in 2009, and this present of wildlife was somehow agreed on as a diplomatic gesture. OK, it took some time to fulfil the promise, but it seems now all is arranged, including the presence of Cuban "scientists" who will "observe" the capturing of the wild animals before they are loaded on a plane. Perhaps these "scientists" took a list with them to tick boxes as to what was promised in 2009? They rejected warthogs…
It should be realized that "gifts" of wild animals are an "accepted" means of acknowledging Presidential visits. Botswana as just one example sent (baby) hippos to Malaysia. The little hippos were of course easier to be transported by air, but had to be separated from their mothers during the capture exercise. In Namibia, the gift has the full support of the Minister of Environment and Tourism Minister Netumbo Mandi-Ndaitwah. The Minister was recently given a "Sports Shooting Ambassadors Award" by a pro-hunting organisation. "Come to Namibia to hunt" she said. Perhaps the Minister can now be given a "Trade in Wildlife Ambassadors Award"?
The shipment of wildlife by Namibia to Cuba was quite rightly objected to by the National Society for the Prevention of Cruelty to Animals in South Africa. The South African NSPCA said "We express disgust at the Namibian Government's decision to capture animals from the wild to export to Cuba". So may we now respectfully suggest that the same Society object to canned lion hunting rampant in their own country, the supply of lion bones to Asia, the supply of captive bred tigers for live exports to Asia and trophy hunting in South Africa?
It would be a very good move if the South African NSPCA were to carefully consider what is happening in their own country. Meanwhile, Namibia is very much under our radar. This latest model suggests a model for destructive wildlife utilization rather than a model for conservation.
Picture credit: dowdlefolkart.com