News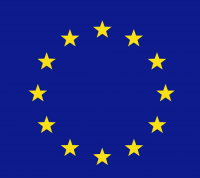 We were delighted to be invited to participate in a new, innovative workshop, organised by Mr Gerben-Jan Gerbrandy ((MEP, Netherlands) and Mr Kriton Arsenis (MEP, Greece), on the subject of Wildlife Crime.
"The EU does not tackle the problem of wildlife crime sufficiently. Former Secretary of State Hillary Clinton put the issue high on the agenda of the USA. It's high time for the EU to also develop an action plan to fight wildlife crime" said Mr Gerbrandy.
The event took place on the 27th February in the European Parliament in Brussels and lasted for 2.5 hours. Our 16 minute presentation can be viewed by clicking the link here.
If you have not already signed up to our mailing list, you can add your name here and keep up to date with our ongoing work and, most importantly, DONATE to support our work to conserve the remaining fragile lion populations. Thank you.
Posted by Chris Macsween at 19:17
No comments have been posted yet.
---
Add a new comment