News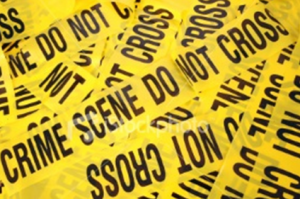 A messy scene
On the 27th February, LionAid was invited to present information at a briefing to the EU Parliament about the illegal wildlife trade. Also present were representatives from WWF, IFAW, WCS, the USA Mission to the EU, Interpol, etc. The meeting was organized by Gerben-Jan Gerbrandy MEP (Netherlands) and Kriton Arsenis (Greece) who have taken the lead in establishing the EU scope and extent of illegal wildlife trade, how the EU can effectively prevent such trade, and what measures can be taken to bring better law enforcement to the arena.
The situation is grim, and as of now, the EU is woefully underprepared to effectively deal with illegal trafficking. With over 2,000 points of entry, it is relatively simple for traffickers to identify weak points – the EU is one of the largest and most diverse markets for wildlife products. Also, there is no uniform standard of enforcement within the 27 Member States, and many have weak penalties for those convicted of illegal trafficking. It is therefore somewhat easy to establish operations in countries where enforcement and penalties do not disincentivise the considerable profits that can be made. Remember that once an illegal product enters the EU, the absence of internal border controls means that it can then reach almost all 27 Member States. The illegal trade is a low priority for CITES, there is insufficient coordination and cooperation among EU Member States, there are limited resources for enforcement – all adding to an environment facilitating illegal trade.
In addition, our data show that EU Customs officials will accept "official" CITES documents from the exporting countries without in many cases establishing their authenticity and/or appropriateness under existing CITES and EU Wildlife Trade regulations:

• Significant numbers of elephant hunting trophies from South Africa have been allowed entry without establishing whether that country has sufficient "huntable" elephants. From 2006-2011 South Africa exported about 750 hunting trophies yet virtually all elephants are in nationally protected areas.

• From 2005-2008 Denmark imported about 6 elephant hunting trophies per year. But then in 2009 and 2010 Denmark suddenly imported a total of 206 elephant hunting trophies, mostly from Zimbabwe. Was that small country suddenly gripped by elephant hunting fever or were these tusks illegal ivory imports disguised as trophies?

• During 2009 and 2010, Portugal, Austria Denmark, Poland, Italy, France and Germany together imported close to one ton of tusks, mainly from Zimbabwe, and all with "permits". These were not listed as hunting trophies but tusks by the kilo on the CITES database. Unless citizens from those EU countries all decided within two years to export one ton of heirloom tusks from Zimbabwe under derogations this constitutes illegal trade.

• Rhino horn "proxy hunters", replacing the "pseudo hunters" from Vietnam, are increasingly importing trophies to Russia, Denmark, Poland, and Czech Republic. We would challenge the authorities in those countries to ascertain the presence of any rhino trophies still in the possession of the "hunters". Most probably they are all in Vietnam by now, and perhaps the original owners lost them, misplaced them, gave them away, or declared them as "stolen".
There were a diversity of actions proposed at the meeting, including national action plans for enforcement; risk and intelligence assessments; training and awareness programs for prosecutors and the judiciary; liaising with authorities in source, transit and destination countries, CITES, Interpol and the World Customs Organization; building task forces, enhancing intelligence sharing and information management. In addition, the EU Wildlife Trade Regulations fall far short of the needed rigour in terms of being able to deal with the "grey" wildlife trade discussed above. So a very long list of items "to do". This will take many years to implement let alone complete.
In contrast, the USA is already much better organized in terms of efficient interagency cooperation and existence of a number of highly applicable Acts like the Endangered Species Act and the Lacey Act. When former Secretary of State Hillary Clinton said that the illegal trade funded terrorism and militias and promised US support, a coordinated and efficient response could develop virtually overnight.
Meanwhile, the EU is badly prepared to handle both the illegal trade and the semi-legal "grey" trade in wildlife in the near future. Unless the EU Parliament and the Commission take a very active and indeed pro-active stance from now on, the EU will not effectively deal with the ever-more sophisticated and financially flush criminal networks that run circles around currently feeble contraventions. When a well-organized business is thrown against a slow and cumbersome bureaucracy there is no doubt of the victor.
There are, however, things that can be done both immediately and in the short term. Almost immediately the EU WTR can suspend many legal loopholes. Among the most glaring is the Personal and Household Effects derogation for hunting trophies that currently allows for much fiddling as is seen in the case of both rhino horns and elephant tusks. Closing such legal loopholes will eliminate much of the currently flourishing "grey" trade.
In the short term, the EU can also place a total ban on any number of wildlife products, including ivory, lion skins, lion bones and trophies, polar bear products, snake skins etc. There is precedent for this – in 2009 the EU banned all Canadian Harp Seal products from being traded within the 27 Member States and this came into effect in 2010. Before the ban it was estimated that $5.5 million of products entered the EU from a population of almost 7 million Canadian fur seals. The trade value in elephant, lion and polar bear products is much smaller and comes from a comparatively much smaller source population.
Once a ban on such products is in place, enforcement is much easier as there can be no further "grey" trade and any sale of such items. Given the current levels of concern among EU citizens about elephant and rhino poaching and the continuous steep decline in lion populations, this ban would have great popular support. MEPs at the wildlife crime meeting were indeed reminded by Catherine Bearder MEP (UK) that this concern could well play a part in the upcoming EU Parliamentary elections in June 2014. Cross-party MEP support for measures that put an end to EU trade in species vulnerable because of their high commercial value could pay re-election dividends.
Clearly, the EU needs to act fast and effectively. As the third-largest world market for wildlife products traded illegally this is both a duty and a responsibility. The EU and the Commission can do so within current trade legislation and without years of liaising, training, building, assessing, consulting, deliberating and enhancing. Those measures can come in parallel and will take precious time. But without dedicated action right now customs agents will be well trained in the future to recognize species that went extinct years ago.


Picture credit: www.stargazerpuj.wordpress.com
Please support us if you can to conserve the remaining fragile lion populations. Thank you. -
Posted by Pieter Kat at 16:14
No comments have been posted yet.
---
Add a new comment