News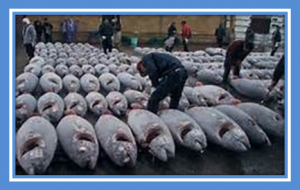 Save tunas? Only if you save elephants
This is an old report I came upon, but it clearly indicates how issues are handled at CITES meetings.
The report can be found here.
It concerns pre-CITES CoP15 (Doha, March 2010) negotiations between a group of 23 African nations (Kenya, Nigeria and Ethiopia are identified) and the EU bloc. The 23 African nations were concerned that the EU would allow Zambia and Tanzania to downlist their elephant populations to Appendix II so they could sell their ivory stockpiles (and engage in elephant trophy hunting, etc). So the group of 23 decided to apply a bit of pressure – we will vote to protect tunas if you vote against the Zambian and Tanzanian proposals.
"Please do not force our collective hand to cast our 23 votes against the EU on any of the issues it is supporting such as, for example, the high-profile proposed ban on bluefin tuna," they stated in a leaked letter seen by Reuters.
As you will remember, the elephants were not downlisted but the tunas were not protected – Japan was able to mobilize sufficient support to convince CITES that tunas should be looked after by the International Commission for the Conservation of Atlantic Tunas (which had overseen the decline in the first place) so that tuna fishing could go on unabated. Tanzania tried again to have elephants downlisted with a proposal to CoP16 in Bangkok, but withdrew the proposal before the Conference.
So anytime anyone says that CITES carefully considers trade in species based on scientific evidence and the "precautionary" principle, please remind them of the tuna. It is all secretive horse-trading and politics at the end of the day.
Picture credit: www.lastwordonnothing.com
If you have not already signed up to our mailing list, you can add your name here and keep up to date with our ongoing work and, most importantly, DONATE to support our work to conserve the remaining fragile lion populations. Thank you.
Posted by Pieter Kat at 14:40
No comments have been posted yet.
---
Add a new comment