News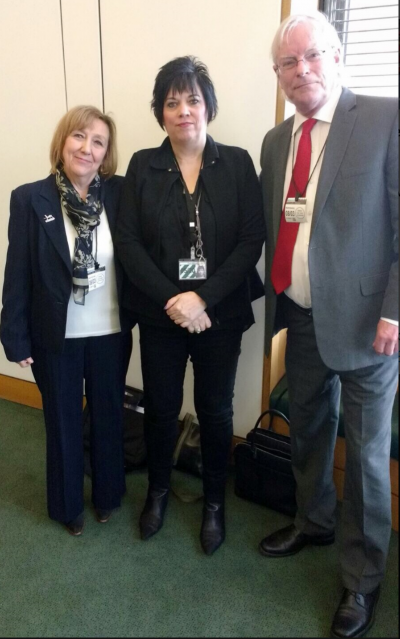 So, firstly let me thank every one of you who urged your MP to attend the Round Table discussion about lions in Westminster.
Getting MPs together for such a meeting, (especially as it turned out this was not only the day of the UK Chancellor's first Budget, but that the much anticipated Budget speech was scheduled to start during our previously agreed and circulated meeting time) is a big ask. Most already had several clashing appointments written into their diaries and even some of those who had hoped to attend never made it.
In the end, including Corri, we had four MPs attend plus one MP who sent his wife on his behalf. She, interestingly enough, was born in Kenya, runs a Travel Company and is also keen to talk with us separately about the horrors of canned hunting, cub petting, lion walks etc and how we can work together to discourage the travel industry from promoting these SA lion breeding centres.
The meeting attendees were as follows:
Corri Wilson SNP (Ayr, Carrick and Cumnock)
Phil Boswell SNP (Coatbridge, Chryston and Bellshill)
Dr. Paul Monaghan SNP (Caithness, Sutherland and Easter Ross)
Richard Benyon Conservative (Newbury) and past Parliamentary Under Secretary of State at the Department for the Environment, Food and Rural Affairs (DEFRA).
Anthea Graham (on behalf of Richard Graham Conservative MP for Gloucester)

And a sixth unexpected but highly important MP who we met with privately after the meeting - I will tell you all about further down…..

Pieter gave a powerful PowerPoint presentation which we recorded and you can view here:
Big thanks to Rory Cantwell who spliced it together for us.

The Scottish MPs present were very shocked by what they heard and very disappointed that the UK Government is not taking a more active stance - and promised to take action. Richard Benyon agreed that lion trophy hunting should stop but expressed his concern about human/wildlife conflict issues and the problems with cattle invasions into national parks, particularly in Kenya where he has spent much time.

We will make sure that the video recording of the presentation Pieter gave is emailed to every MP who has received a letter from a constituent and to several others who expressed regret at not being able to join us today but specifically asked to receive notes from the meeting, receive further information and declared an interest in the work we are doing.
Also we ask all of you who have received replies from MPs to send them to us if you haven't already done so as we need now to make sure that each of these MPs has a second letter sent to them. Don't worry, we will help you with these letters as we have already done with several!

THIS WORKS and it is something you can all do, costs nothing and is already reaping big results.

We already have another meeting booked with one such MP (together with his constituent) to talk through the issues as a result of this further engagement. And Andrea Leadsom, the current Secretary of State for Environment UK, has now received three letters that we know about from MPs who are looking for answers to the questions we are posing in these letters.

So, who was the mystery sixth MP?

Well, as we left the meeting room, the former UK Secretary of State for Environment from 2012 to 2014, Owen Paterson arrived and we quickly realised he had come to join the Round table discussion just ended.

So we suggested a private meeting with him there and then to brief him of the issues. He agreed and was very attentive to the presentation we gave and clearly was looking to do more than simply watch and then walk away. He wanted the issues facing lions to be broadcast to a much wider audience and to include further big name politicians in the process, with a view to improving the parlous state of lion conservation we have today.

We have learnt there will be third International Conference on the Illegal Wildlife Trade to be held in the UK next year, hosted again we imagine by HRH Prince Charles and HRH Prince William. Whilst the lion trade is a legal trade, Owen Paterson nonetheless wants lions to be on the official agenda and it seems he is recommending we be invited to speak about lions at this Conference – a Conference in which leaders from around 40 countries participate,

So we have much work to do now – and so do all of you lovely UK residents who are rallying around this campaign with us! We love you all and your work with us is going to pay dividends.
Posted by Chris Macsween at 18:08
No comments have been posted yet.
---
Add a new comment