News
Saturday 15th January 2022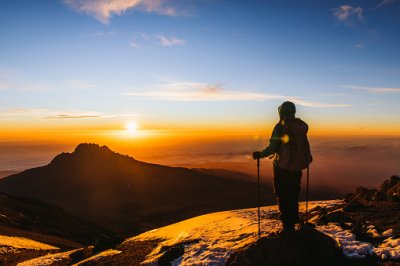 I am sure that by now you all know about the epic LionAid challenge to climb mount Kilimanjaro in Tanzania this July!

We are now up to 14 climbers committed to make this climb, aiming to raise £65,000 to start our human/lion conflict mitigation project in Merrueshi, Kenya. All the climbers, of course, are visiting the project at the end of the challenge to meet the rural community that will receive the monies from this climb and IMPORTANTLY to show everyone first hand the conflict problems this project will be hoping to resolve.

Here is a video of LionAid in Kenya with an explanation of the project.You will see us in Merrueshi talking to the community there abut the project.

It's not too late to sign up to make this climb with us. You can either fund your own package or you can elect the sponsorship route. If you want to self fund, the cost is £3,495 including flights or £2,595 if you book your own flights. A non refundable deposit of £445 is payable when you register with the balance due 12 weeks prior to departure,
If you want to take the sponsorship route, you pay a non refundable deposit of £445 when you register and you have a fundraising target of £5,750 to cover your trip costs and to raise monies towards the project. You need to reach 80% of your target 12 weeks before departure to guarantee your place on the trip.

You can register here to join the LionAid Kilimanjaro Challenge https://eur.cvent.me/ePR7z

We have an active What's App group of all the people who have registered to climb and we are a fantastic bunch of people from all walks of life and across a wide age group! Don't think you need to be young to do this - I'm not for a start and I can't wait to climb this incredible mountain to raise this much needed money for the project.
Kilimanjaro is called a "walk up" - no mountaineering expertise required. Just stamina and a real zest to have the adventure of a lifetime and to see wonderful wildlife, flora and amazing scenery as you climb. We reach the summit just as the sun is rising so you get a magnificent view across Africa from its highest mountain. Something you will never forget.
And you will make friends for life. As one of our climbers remarked recently on one of our regular zoom "meet ups", the fact we are such a wonderful group who have got to know each other before the climb is such a bonus. A truly fantastic group of people.

JOIN US!!! https://eur.cvent.me/ePR7z
We are travelling with Action challenge and we are taking the Lemosho route. Click here for more details.
Contact us on bridget@lionaid.org or register to join our LionAid challenge here
AND IMPORTANTLY if you would like to DONATE to this so important challenge, then here is the link to add your donation.

If you are a company and you would like to sponsor part of the climb, we would be delighted to hear from you. We will publish the names of all our corporate sponsors for this important conservation work.
It's very good PR for any company to be associated with this challenge as wildlife and cats ( domestic and wild) are one of the foremost charities that people favour with a donation.
And as this project gets underway, we will continue to publish updates on the progress in Merrueshi.
One of the LionAid climbers is an award winning photographer and drone pilot - he will be keeping a photo and video record of the whole challenge and of the project site itself when we go there at the end of the climb.
And if you want to sponsor me ( as one of the oldest climbers on this challenge! ), then just mention my name in the note when you donate!!! All the other climbers will have their own Just Giving fundraising pages but all the donations will accumulate on this main page!! here's the link https://lnkd.in/dt-84rwJ
Thank you everyone - and wish me luck!!!!!!!
Posted by Chris Macsween at 13:05
No comments have been posted yet.
---
Add a new comment