News
Latest Lion Aid News
Tag: ivory poachers
Tuesday 20th November 2012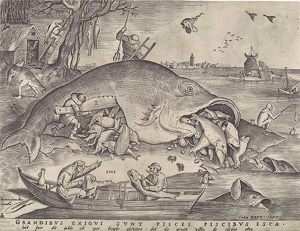 Recently, a known elephant poacher (he was out on bail for a previous offence) was arrested for killing elephants in the Amboseli area in Kenya. He was released on KSh 50,000 bail – about $580. He allegedly remarked to a Kenya Wildlife Service officer that he would soon continue with his poaching activities.
Kenya has seen a dramatic upsurge in elephant poaching recently – not surprising as poaching is rampant in neighbouring Tanzania where it is estimated that 25,000 elephants have been killed for their ivory in the last three years. Recent ivory seizures in Hong Kong and Dubai emanate from both Tanzania and Kenya, shipped in containers from Dar Es Salaam and Mombasa.
Conservationists are not surprisingly up in arms about the light sentences being imposed on poachers in Kenya and are demanding better justice for those who are after all destroying Kenya's wildlife heritage. I have long been saying that such light sentences are not unexpected, as the poachers themselves are only the first link in a long chain. A notorious poacher knows some of those links, and it could prove very embarrassing to follow the chain of evidence too far.
Coincidentally, a long awaited court case finally came to some sort of conclusion in South Africa. There, it involved a rhino horn trafficking syndicate. Let me introduce you to some of those in the dock:

1. Chumlong Lemtongthai, a Thai national who first came to South Africa under instructions from his bosses at the Xaysavang Import/Export Company in Laos to source a supply of lion bones. Two other Thai nationals were also sent to South Africa on the same mission, and were apprehended in Edenvale with 59 illegal lion bones. Punpitak Chumchon and Phichet Thongphai were fined R10,000 ($1,130). A further R100,000 fine ($11,300) and five years' imprisonment was suspended if they left the country. Punpitak was arrested again at Johannesburg International Airport when he tried to sneak back some months later, presumably to assist Lemtongthai. Meanwhile, Lemtongthai discovered a legal loophole in the provision of rhino horns to his bosses in Laos – trophy hunting. He then set up a scheme whereby Asian nationals in South Africa – most notoriously a group of Thai prostitutes – would apply for rhino hunting permits. Once the rhino was shot, the horns would be sent to Asia, all perfectly legal under CITES regulations – but then ground up for medicine which is against CITES regulations. This went on for several years. Lemtongthai was sentenced to 40 years in prison (he was involved, coincidentally, in 40 rhino "hunts" and ordered 50 more before his arrest), but is appealing. We think, despite his guilty plea, he was set up to take the fall.
Lemtongthai could not have run the rhino operation on his own, and as an accomplice he found:

2. Marnus Steyl, a game ranch owner who sourced rhinos from auctions and/or breeders for the "pseudo" hunts. The "hunters" would send their passports to Marnus who arranged the permits. Steyl would then provide the "trophies" to Xaysavang through his South African company. Indeed, Marnus invoiced Xaysavang for such products to the tune of R1.734 million - $197,000. A video now widely available shows how such hunts were conducted – the "client" was taken along, Marnus shoots the rhino, the "client" poses with the dead rhino for some trophy pictures, Lemtongthai is also there. It is illegal for Marnus to shoot the rhino, but he does not care. Marnus owns hunting farms in the Free State, North West, and Eastern Cape Provinces and also has business interests in Dubai (interesting, as Dubai is a major transit hub for illegal wildlife trafficking). Marnus was granted bail when he was originally charged as being an accomplice in the rhino horn trafficking scheme in November 2011, but was then released and charges dropped at the trial in November 2012 for no apparent reason. The South African National Prosecuting Authority gave no explanation apart from a statement that the charges against Marnus were "circumstantial" – an explanation repeated when Gareth Morgan MP (Democratic Alliance) brought a question about his release to Parliament. Marnus, given his association with Xaysavang in Laos, might also be involved in the lion bone trade, but this remains unproven. But for rhino horns Marnus has/had some friends:

3. Under South African law, a professional hunter (registered with the Professional Hunter's Association of South Africa) must accompany all rhino hunts. Marnus found a willing accomplice in Harry Claasens. Harry was not prosecuted as he gave State Evidence in return for immunity of prosecution. His evidence apparently did not extend to implicating his friend Marnus, and was all directed against Lemtongthai. It would not be surprising to us if Harry still has his professional hunter's license. Meanwhile, Marnus had other friends:

4. Werner Boing is a Deputy Director of Enforcement and Permits in the Free State Department of Conservation. Werner issued a number of rhino hunting permits to Marnus on the basis of the Asian citizen applications, and also allowed Marnus to transport white rhinos out of the Free State to be hunted in North West Province. Werner should be invesigated by his Department as he did not declare that he co-owned a hunting company, setting up the interesting possibility that he could issue licenses to himself. The other owner of Werner's hunting company is Jaco Oberholzer, an officer of the HAWKS – an elite police unit that is charged with the scrutiny of wildlife crimes among other duties. Jaco says he resigned from the hunting company. Nevertheless, it shows Marnus' tentacles reached out to many, perhaps including:

5. Unnamed officials in the various Provincial Departments of Conservation who issued the permits and are required by law to be present at all rhino hunts to verify all is legal. Perhaps they stayed away as they must have known that all Marnus' hunts were illegal and were paid to turn a blind eye.

6. Less than two weeks after Marnus was excused of all complicity by the court, several rhinos were poached in Beestekraal, a location about 25km from Marnus' house in Brits. That must be pure coincidence?
The South African court case basically resulted in the conviction of a "patsy" – Lemtongthai. But the case also reveals a glimpse of the remaining iceberg – Marnus' connections that have been exposed to date – and there are doubtless many more.
Rhino horn traders and the ivory poachers operate by many links in a chain as I said above. The first link is the poacher, and if arrested that poacher can reveal the next link. Dedicated investigation will reveal the whole chain, but both in Kenya and South Africa there is a hesitation by prosecutors to go too far along the chain – who knows what official in high places might be implicated in the networks? Despite the long sentence passed to Lemtongthai, does this really indicate a seriousness on the part of the South African Government to get to the bottom of the rhino horn trafficking? As long as those who have information about the kingpins are given immunity from prosecution I would say we are only dealing with little fish instead of the sharks.
Picture credit: "Big fish eat little fish" – www.metmuseum.org
Add a comment | Posted by Pieter Kat at 13:57