News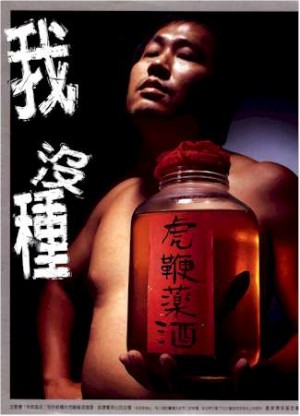 A friend of mine, Karl Ammann, has been involved in exposing the "bushmeat" trade for over 20 years and has won many awards for his factual reports. He is absolutely intrepid and travels to places many would fear to tread to get his information. I know this from personal experience as he took me along on a boat trip up the Zaire River from Kinshasa to Kisangani in the late 1980s. This was when Mobutu was still in power, and Zaire (now known as the Democratic Republic of Congo) was a tricky place to be a tourist. In fact, even before we left Kinshasa Karl managed to get us both arrested (all his fault of course) and when the police saw his Swiss passport suspicion deepened as it was well known in Zaire that all spies carried Swiss passports. This was at a time when there was considerable tension in Zaire as the Government was convinced that the Belgians were going to invade at any moment (I'm not making this up) so it took some fancy footwork not to be thrown in jail. It was that boat trip that got Karl interested in the bushmeat trade as we saw first-hand the huge number of crocodiles, antelopes, monkeys and even chimpanzees being traded for consumption.
Back to the tigers and lions. Karl recently sent me a report on some travels he took between 2008 and 2011 to Laos and Vietnam. He has published a full report. I can give you a few highlights here:
• The tiger trade is doing well and flourishing. Vietnamese traders often cross into Laos across mountain trails to buy whatever is on offer in terms of wildlife products harvested from the Laotian forests.

• Tigers are "harvested" with IEDs – Improvised Explosive Devices. Trip lines linked to explosives (sourced from road construction companies in the area) are set up on trails tigers frequent and are set up around carcasses tigers have killed. If a female disposed in this way has cubs, these are captured and taken for the trade.

• There is minimal control as the border between Laos and Vietnam is porous and Karl has evidence the Vietnamese border control is involved in their own version of wildlife trafficking.

• Karl was not able to enter the Vietnamese tiger breeding farms as he was told at the gate that there was an outbreak of a dangerous infection among the tigers. An associate managed to get into a different farm and was told a lung infection was killing many tigers. It shows that these breeding farms are set up for one purpose alone – dead tigers that can then be used for the bone and derivative trade.

• Tiger "cake" is openly on sale all over Vietnam and Laos. The "cake" is made by boiling down tiger bones (with added ingredients like goat bones, herbs and even opium) and sells for about $20,000 per kilo.

• The tiger farms are doing their own trading in tiger bone products and other derivatives to eliminate the middlemen.

• Lion bones only have about 70% of the "strength" of tiger bones. Lion bones from South Africa are now legally traded to Laos in large quantities – approved by CITES.

• Karl concludes, like I do, that the new affluence in Vietnam is a driver of the tiger and lion bone trade. The "show off" factor is hugely important to impress friends and potential business partners, whether it is medicine or not.
All in all Karl's first-hand report fits in very well with what I have been saying for so long. CITES cannot be effective in the very many cases where the officials tasked to control the trade are part and parcel of the trade, whether in South Africa (rhino horn) or Vietnam and Laos (tiger farms, tiger poaching, lion bone trade). CITES regulations are not worth the paper they are written on in countries where the law enforcement agencies and Government officials are themselves complicit in illegal wildlife trade, or where trade regulations are so easily avoided. For South Africa to engage in the lion bone trade with Laos and to allow rhino horn and live rhinos to be sent to Vietnam, Laos and China, and to allow live tigers to be sent to Vietnam is beyond the pale for a nation supposedly concerned about wildlife conservation. South Africa's actions resonate well beyond their borders. Karl says having CITES administer the trade to guard wildlife is like telling the foxes to guard the hen house and I'm inclined to agree.
So what can be done? On the wildlife trafficker's side money talks loudly. $65,000 for a kilo of rhino horn, $20,000 for a kilo of tiger bone cake, $15,000 at minimum for a lion skeleton. Even if we spend only a fraction of the money earned by poachers to combat this trade and to make the public aware, we could be more effective. Get to know Karl Ammann and support him. Support LionAid so we can be more effective in preventing the lion bone trade. Only with appropriate funds can we make a difference – the horn weight of a White Rhino is worth $260,000. Just imagine what Karl and LionAid could positively contribute to a cessation of this trade for the price of just one rhino?
Picture credit: http://www.forevertigers.com/tcm.htm
Tags: lions, CITES, bushmeat, South Africa, Laos, Vietnam, lion bone, Tigers, Karl Ammann, tiger bone,
Categories: Traditional Medicine, Illegal Wildlife Trade
Posted by Pieter Kat at 12:07
No comments have been posted yet.
---
Add a new comment