News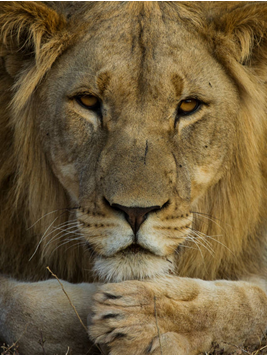 Some good progress, meanwhile I'm keeping my eye on you

On Feb 6th, the EU Parliament passed the Motion for a Resolution to present a unified recommendation by Member States to the CITES Conference of Parties on a number of issues. The EU as a bloc holds 27 votes apart from further influence. What the EU Parliament voted for, inter alia, was the following:
1. Transparency of decision making and a strong call to base decisions on scientific information;

2. Encouragement of the Precautionary Principle in all decisions made by CITES, meaning that when not enough information is available on the effect of trade on conservation of a particular species, that one should err on the side of caution;

3. Rejection of any calls to legalize ivory trade;

4. Supporting a call by Kenya to halt trophy hunting of rhinos in South Africa;

5. Reducing all national trophy hunting exports of CITES Appendix I and Appendix II species; urging the CITES Parties to stop unsustainable and unethical trophy hunting which has caused large-scale declines in African lion populations;

6. Regretting that no proposal was submitted by an African lion range State to transfer the lion from CITES Appendix II to Appendix I;

7. Transfer of polar bears to CITES Appendix I;

8. Further good resolutions in terms of sharks, manatees, crocodiles, amphibians, birds, trees, etc.
We would encourage the European Union to not only propose these changes to CITES, but also act within their EU Wildlife Trade Regulations that currently mirror CITES but can benefit from independent and perhaps better regulations by EU Member States. The USA is currently considering listing of the African lion on their Endangered Species Act independent of CITES evaluations. The EU could do the same and set a trend for better conservation of a myriad of other species involved in international trade.
Most importantly, the EU WTR should immediately close many loopholes allowed by CITES to trade in listed species – most urgently to get rid of the "personal and household effects" derogation that exempts about 70% of lion products (trophies) to be considered as trade. Exemptions from trade should not be allowed as all trade influences conservation.
As a result of this Resolution, the EU Parliament instructs its President to forward same to the Council, the Commission, the Parties to CITES and the CITES Secretariat.
Please support us if you can to conserve the remaining fragile lion populations. Thank you.
Posted by Pieter Kat at 14:02
No comments have been posted yet.
---
Add a new comment