News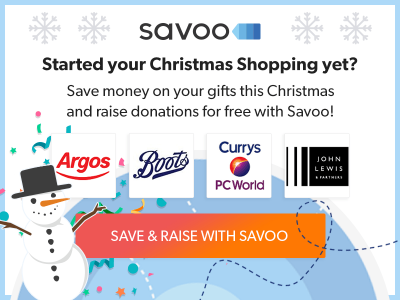 Many people, companies and corporations have a close connection to lions – they invite a public association with strength, fidelity, loyalty and power. It is no wonder that so many royal houses also use the symbols of lions on their coat of arms, for example.
However, the conservation of wild lions is anything but strong, and lion numbers have declined to crisis levels. We estimate that there are less than 10,000 lions left on the entire continent (75% fewer than 25 years ago), mostly living in small, unviable populations.
Despite this, there are many ways to stabilise and protect existing populations – but this will require dedicated programmes involving African rural communities, wildlife departments, governments, universities and conservation organisations. That is why we'd like to invite you the opportunity to join us on our journey to ensure the future survival of African lions and showcase your commitment to aiding international wildlife conservation efforts.
Welcome to LionAid.
What is LionAid?
We are LionAid, a registered UK charity established in 2010 to ensure the future survival of African Lions, one of the most iconic species in the world. Since 2010, we have been on a global mission to save lions and end the decline of wild lion populations. This is achieved through:
Conservation
We work with a diversity of like-minded conservation organisations to raise awareness about wildlife conservation, as well as educational institutions and scientists to enable research on topics such as disease, population counts, and sociologic studies to determine attitudes towards lions among African rural communities.
Education
LionAid has launched a series of Skype classrooms to encourage participation of younger generations in lion conservation. Since its launch, we have reached out to children in Canada, USA, Mexico, Brazil, across Europe, Israel, China and India.
Campaigning
LionAid is actively involved with engaging with politicians across the world to put in place measures that ban the importation of lion products, including trophies. To date, we have worked with UK Parliament, and held meetings with politicians in America and Australia.
How can I help?
It won't come as a surprise that we've had to put on hold our efforts to work with African rural communities, conservation groups, and politicians in light of COVID-19 – however, we're still doing everything we can to conserve an iconic species recognised worldwide. We have exciting plans to carry out remote classroom lessons and produce educational packs for teachers and parents about lions, and work with communities, scientists and universities across the world to derive effective conservation plans through field study of lions.
As soon as possible, we'll be back doing what we can to preserve lion populations and making the conservation of these iconic animals a main priority for governments in the UK and across the world. Whilst most fundraising events are on hold or have been cancelled, you may be wondering how you can help. One easy way to support LionAid is through Savoo, a fundraising site with a difference.
At Savoo, you'll find voucher codes and deals for all your favourite brands, including Argos, Domino's, Boots, the LEGO Shop, Clintons and many more. Each time you shop through Savoo, they'll donate half of their commission to LionAid on your behalf. This means you can save money on online shopping and donate to causes which matter for free.
All you have to do is set LionAid as your chosen charity and watch the donations start to add up. Any donation made to us, big or small, makes a difference – and you won't have to spend an extra penny to do your bit in showcasing your commitment to the conservation in one of Africa's most iconic animals.
We do, of course, understand that there are some brands that may not have clearly defined strategies when it comes to supporting efforts related to wildlife conservation or sustainability. However, LionAid trusts our supporters in choosing to shop with brands that have a clear commitment to working with organisations, such as us, to do whatever is possible for preserving our precious wildlife and the habitats in which they live in.
So why not have a browse and see whether you can save money on a gift for Christmas, a loved one's upcoming birthday, a tasty pizza for a movie night with friends or a treat for yourself. Your generosity will provide vital support to put in place sustainable solutions with tribespeople and their leaders in Africa to save lions, carry out world leading research into lion conservation, and highlight the true plight of lion populations.
So, what are you waiting for? Get shopping, start saving and raise free donations for LionAid with Savoo!
Posted by Chris Macsween at 14:37
No comments have been posted yet.
---
Add a new comment