News
Monday 26th September 2022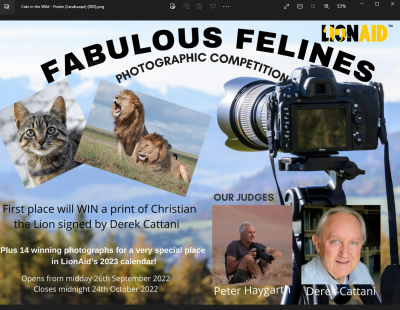 LIONAIDS PHOTOGRAPHY COMPETITION opening September 26th 2022 to 24th October 2022
"Fabulous Felines"
All your amazing images of domestic cats and cats in the wild are welcome!
We will be considering not one, but 14 winning photographs for a very special place in LionAid's 2023 calendar. We are also this year awarding 1st place a signed A4 size print of Christian the Lion, taken by Derek Cattani.
Photographs of lions taken in cages, enclosures or pens are NOT allowed and images of cats should have been taken outside – we will not accept photos where the animal has been restrained or harnessed.
Other examples of cat species:
Big cats in the wild, tigers, lions, leopards, pumas and cheetahs
Other wild cats, lynx, bobcats, servals
Domestic cats
So let's impress our awesome judging panel and get clicking those cameras to be in with a chance of being one of LionAid's photography winners 2023!!
Maybe you have a photograph that is just right for a certain month of the year? We can't wait to see your entries!
Our judging panel: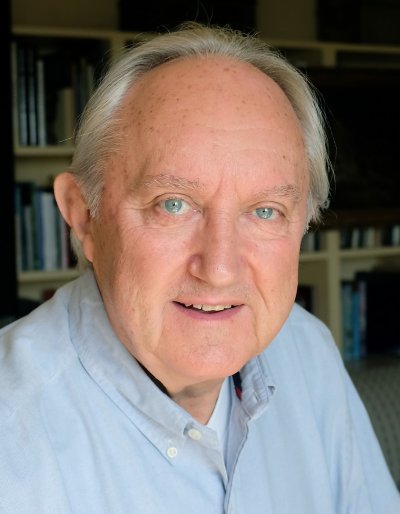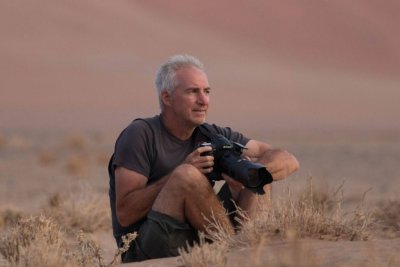 DEREK CATTANI PETER HAYGARTH
Trustee and award winning photographer Award winning wildlife photographer
for Christian the Lion.
All proceeds going to LionAid and supporting Lions in the wild.
Please read the terms and conditions here
How to enter
The competition opens from midday 26th September 2022 and then closes midnight 24th October 2022.
Email entries to London@lionAid.org. Please include your name, and phone number. Please also include the liability quote at the bottom of the terms and conditions *
(*Include within the email entry the following wording to make clear this photograph is the entrant's original work "I certify that I (the entrant) have taken this photograph and it has not been taken from anyone else's photography work to enter this competition")
Entry fee is £5.00 per photograph ( maximum of 5 can be entered. Submit your entry fee below and email your photographs to London@lionAid.org. GOOD LUCK!!!
PLEASE CLICK BELOW TO ENTER THE COMPETITION
Add a comment | Posted by Chris Macsween at 10:56