News
Latest Lion Aid News
Tag: Africa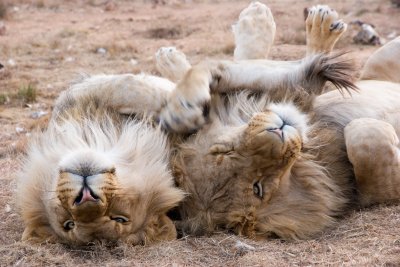 We can all make a difference today – or even tomorrow, next week, next month. But don't leave it too long – four lions are gunned down by trophy hunters every day.
And yes, the global news about lions is not encouraging.
South Africa recently decided to allow 1,500 lion skeletons to be sold to Asian destinations as a strange sop to a captive lion breeding industry reviled, detested and loathed by SA citizens and all of us in the word community.
Every time a wild lion population survey is undertaken in any particular African nation, the results are shocking. Most recently, Angola, a country supposed to be home to well over a thousand lions according to the IUCN, had a survey done to discover perhaps 30 remaining animals.
And despite the pitiful number of wild lions remaining, they still are allowed to be hunted as trophies. While Australia, France and the Netherlands will not allow their citizens to bring their sad skins and skulls home, other nations (like the UK) are strangely and incomprehensibly resistant to placing lion trophy import bans.
With your help this could all change.
We must all work together to ensure that the few wild lions remaining in Africa have a future. There are so many people with good ideas working to achieve this, and we would like to dedicate this World Lion Day to all of us working so hard.
Please donate generously
– without you and us working on the front lines lions would have already been gone years ago. Help us to continue the fight, be part of the solution, and be proud to tell your children that you, when called upon, helped to save one of the most magnificent species on this planet.
Thank you from LionAid,
Add a comment | Posted by Chris Macsween at 17:47