News
Latest Lion Aid News
Tag: public consultation
Friday 27th November 2020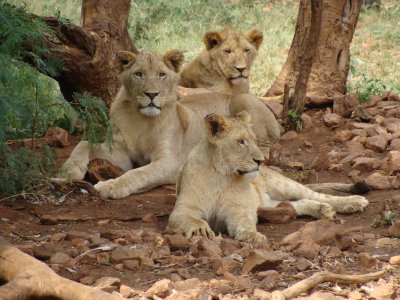 Yesterday afternoon, the UK Shadow Secretary of State for Environment, Food and Rural Affairs. Mr Luke Pollard, made the time available to have an online meeting with LionAid.
We thank Luke for the time he was able to afford us. We discussed the lack of response from the UK Government to bring a ban on lion hunting trophy hunting imports in the past and the current failure to deliver results of the Public Consultation on hunting trophies. This Consultation, as you may remember, was launched exactly a year ago, the results of which were promised to be delivered by May 2020 at the very latest. Nothing has yet been published and the latest answer to a Parliamentary Question delivered by Victoria Prentis MP on the issue is "we will publish a response as soon as we are able to do so".
Mr Pollard yesterday said the following:
1. He was of the strong opinion that the COVID 19 pandemic has caused a huge strain upon DEFRA (Department for Environment, Food and Rural Affairs), not least because as the date for the UK's exit from the European Union comes ever closer, the amount of work to be done in the Department to comply in time with UK exit is a huge and daunting task. This, of course, glues up the work on any non COVID/BREXIT issue. Mr Pollard recognised that this is unavoidable and believes we all have to work within the necessary constraints.
2. Notwithstanding these departmental challenges, he is of the belief that the likely timeframe for bringing in any possible hunting trophy ban into UK legislation will still be into next year as a part of a much larger Animal Welfare Bill to be put before Parliament.
3. This Bill encompasses a huge amount of issues relating to animal sentience, animal welfare and animal cruelty and he believes the import of sport hunting trophies will be an element contained within it. Our first indication whether this Bill is likely to be debated, according to Mr Pollard, will be when Prime Minister Boris Johnson is able to deliver much-delayed contents of the Queen's Speech.
We reminded Mr Pollard that wild lions have little time left and any delay could be contributing to a faster extinction of the species in Africa. We urged Mr Pollard to consider that there could now be fewer than 10,000 lions left in Africa and sent him our most current report showing a further 37% decline since our previous 2012 estimate.
Mr Pollard recommended that we again approach back bench UK MPs to call for another Westminster Hall debate on whether we should continue to allow lion hunting trophies into the UK. This we will do without delay although we are unlikely to see any progress on this issue pre-Christmas now. There has not been any debate in the UK Parliament pertaining to conservation or animal welfare issues since the onset of COVID.
Mr Pollard also indicated his willingness to put further Parliamentary Questions to the Government and we will prepare a series of questions for this purpose.
In conclusion, we are going to try once again to place the issue of lion hunting trophies back into mainstream UK Government thinking. We are concerned that this issue, as only a small part of a future Animal Welfare Act, could be a long and protracted affair as the very many elements contained within the Bill are undoubtedly going to be debated back and forth.
Wild lions, in particular, don't have the luxury of time and by the time such a Bill that might protect lions is enacted, there may be no wild lions left to protect.
As Christmas approaches and the COVID crisis continues to present us with huge challenges, please could you spare a DONATION if you can to help us continue this crucial work to bring the critical plight of lions to the world's attention, to continue the work to save this magnificent, iconic species and very importantly, to keep up the pressure on the UK Government to honour its pledge to ban lion trophy hunting imports. Thank you.
Add a comment | Posted by Chris Macsween at 17:09