News
Latest Lion Aid News
Tag: trophy hunting ban
Thursday 13th January 2022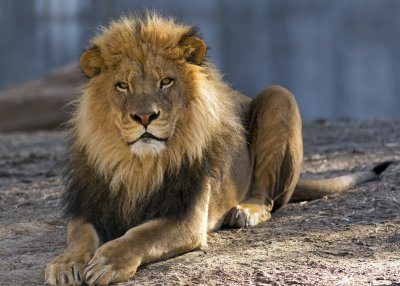 Happy New Year one and all!!
The fight goes on for lions........
On Tuesday, we were invited to a remote meeting of the UK All Party Parliamentary Group (APPG) on trophy hunting. Organized and facilitated by the indefatigable Eduardo Gonçalves, head of the UK group Campaign to Ban Trophy Hunting.
We heard from leading members of the APPG like Sir Roger Gale MP, Baroness Sue Hayman, Dave Doogan MP, Lord Reynard, Hywel Williams MP etc. All were clearly opposed to the continued importation of hunting trophies into the UK and spoke well about issues like trophy hunting morality and consequences for wildlife.
Other people speaking were Dr Phyllis Lee (Amboseli Trust for Elephants), Jane Goodall and former President of Botswana Ian Khama.
Ian Khama especially was right on point. In his (pre-recorded) statement, Mr Khama mentioned many reasons he decided to ban trophy hunting during his presidency – hunting quotas were exceeded, hunting concessions bordered straight onto nationally protected wildlife areas were anathema to conservation, "sustainable" use of wildlife via trophy hunting did not play in practice and was abused and corrupted, revenue from trophy hunting to Botswana's treasury was far and well exceeded by income from photographic tourism, etc.
Mr Khama went further. He said that the youth of Botswana were very much opposed to foreigners hunting wildlife for sport and entertainment. He said that the large numbers of elephants now in Botswana were "refugees" from neighbouring countries where hunting and poaching are rampant. He said that only via a regional approach to elephant conservation (including the establishment of corridors to safe habitats in countries bordering Botswana) could the populations of this species have a viable future.
It was unfortunate that those invited from the public and NGOs could not contribute to a discussion afterwards. All the politicians with the APPG group mentioned that the UK government seemed to be stalled on passing the needed legislation to ban trophy hunting imports into the UK. Despite overwhelming cross-party support and perhaps more importantly overwhelming UK public support.
Let's get some fire under UK MP seats to move this bill forward with expedition.
LionAid will be pushing once again to make such progress. The die was cast years ago with public opinion contributions requested by the UK department of environment. The opinion was clear and undeniable to ban trophy hunting imports. So now let's move forward parliamentarians and get the imports banned.
PS – a number of the APPG members referenced trophy hunting import bans implemented by the Netherlands, France and Australia. It should be noted that those bans were implemented in short time by ministers who had that power available to them. The UK should follow. Mr George Eustace as UK Secretary of State for Environment etc has all the authority to ban imports all by himself. While this might qualify as "secondary" legislation, Mr Eustace should act NOW in anticipation of the inevitable primary legislation and royal assent for the trophy hunting import ban bill?
Add a comment | Posted by Chris Macsween at 15:28