News
Thursday 3rd January 2013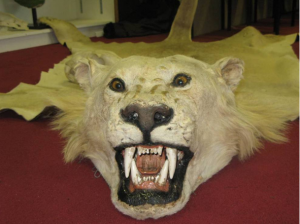 For some time now, LionAid has been working behind the scenes to request at least a moratorium on lion trophy hunting in Zambia. This has now been realized.
We provided the relevant authorities information on the unsustainable level of lion trophy hunting offtake, the miserable failure of trophy hunting operators to make any positive impact on the finances of the country and the communities living with wildlife - while milking international donors out of millions invested in the ADMADE programme. See our blog.
We invited Zambia to the LionAid conference in Johannesburg in March last year. The conference sought to engage best practices for range states to enable lion conservation. Zambia did not initially reply. Finally, a letter to then Minister Lubinda received a reply from Edwin Matokwani, now sacked as Director General of the Zambia Wildlife Authority along with four other top officials on allegations of corruption. Mr Matokwani declined attendance.
We applaud the new Minister of Tourism and Arts, Hon. Sylvia Masebo for her bold and highly appropriate stance on trophy hunting. Zambia became a trophy hunting destination soon after Kenya declared a ban in 1977. But wildlife resources in Zambia have since been greatly affected by corruption, greed, and unsustainable offtake. Mr James Chungu, in charge of the Lusenga Trust, told Minister Masebo that Zambians wanted change to protect their wildlife heritage. Ms Masebo agreed, mentioning that she opposed corruption and activities that could sabotage Zambia's economy.
With the declaration by the President of Botswana that there would be no more trophy hunting on public land as of 2014, Zambia was seen as an alternate haven for sport hunters. Unfortunately the hunters had already exceeded their welcome in past years and now must seek alternative venues willing to accept their spin about being the best conservationists on earth. LionAid believes that Mozambique will soon follow Botswana and Zambia, and that with a new Minister in charge of wildlife in Tanzania, trophy hunters might soon have to turn their guns on their local squirrels rather than the African species they have overexploited for so long.
If you have not already signed up to our mailing list, you can your name here and keep up to date with our ongoing work and, most importantly, support our work to conserve the remaining fragile lion populations.Thank you.
Posted by Pieter Kat at 12:09
No comments have been posted yet.
---
Add a new comment