News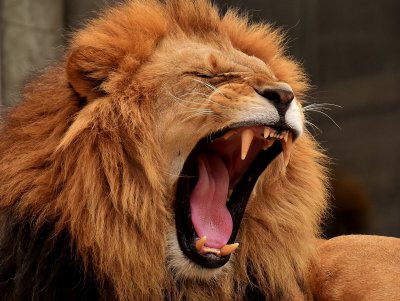 For over ten years LionAid has campaigned, lobbied, pushed the UK Government to end lion trophy hunting imports. We covered lion statues with black cloths, arranged marches on the streets of London, met with an endless array of politicians, managed to get three debates in UK Parliament, sat around many "round table" discussions with MPs, sat with ministers, sat with committees, provided endless information, sat with African wildlife departments and ministers, funded a seminal conference among African lion range states urging lion conservation, met with local communities in Africa, arranged virtual classrooms across the globe to educate children about lion conservation, challenged major universities and professors and international institutions on their stand in trying to equate lion hunting as "conservation", delivered well over 700,000 signatures to appeal to the UK government to end lion trophy imports….
Not too bad for a small charity?
A few days ago we received an email from the UK Department of Environment informing us that change was hopefully coming.
Today, the UK media announced that in the upcoming Queen's Speech, the UK Government will enact a number of animal welfare bills – including something called an "Animals Abroad" bill that will end some trophy hunting products imports into the UK.
For those who might be puzzled about a "Queen's Speech" – this is used by the current UK Government to announce future directions.
The fact that this Animals Abroad bill will be introduced is positive but not a "done deal". It remains an intention?
Nevertheless, hope prevails.
We will update you all further in the days following the delivery of the Queen's Speech, once we find out a bit more detail on what might be developing.
Without your wonderful support, we would not be able to achieve all the things we have done. So thank you one and all for your awesome support. There are still huge amounts of work to be done and more than ever we need your DONATIONS to keep our work moving steadily forward - until the lion is no longer living under the threat of extinction.
Please, if you can, dig deep and continue to help us by DONATING to keep the lion's roar sounding across African savannas.
Posted by Chris Macsween at 13:46
No comments have been posted yet.
---
Add a new comment