News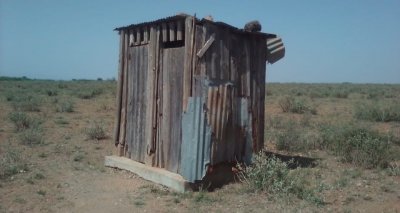 This Kilimanjaro Challenge to raise £65,000 is a huge undertaking and a big ask of you all to support.
But it's a very important project in Merrueshi and the Lion Hearts Team are very encouraged by the number of donations that are starting to come in. So a huge thank you.
Let's make no mistake - there is still a very long way to go but with the support of all of you, we can do this!!
THE LIONAID MERRUESHI PROJECT
This is why our volunteers are climbing in the hope that everyone will sponsor at least one of the climbers who are all highly dedicated to conserve wild lions and help this impoverished community.
Recently, LionAid began an integrated project with the Merrueshi community on the border of Amboseli National Park to assist in an innovative and community-derived project to protect both livestock and predators.

The project involves, minimally, providing community members with solar panels and flashing lights to protect livestock from nocturnal predator raids. Such solar panels also provide much needed illumination inside households to allow school children to be able to complete their home assignments with good light instead of the current flickering flames from paraffin lanterns.

It has become apparent to LionAid that school children in the project area require much more. While the Kenya government has made a commitment to "free" school education for primary students, the reality requires much closer inspection.

The Merrueshi primary school lacks many facilities. There might be a school building, some teachers, a few desks – but there are few other necessary provisions for the health and welfare of the students. No school meals, bare necessities in terms of provisions, and highly inadequate toilet facilities.


Have a look at these pictures. The toilets are outside sheds in bad repair that the girls, at least, are reluctant to use. The school buildings show that there is a bare minimum school house provided with no glass in the windows.

The Kenya government states that good education is key to the development of their nation. But this statement seems inapplicable to primary (and secondary) schools in rural areas? Under the country's constitution, every child in Kenya has a right to free and compulsory basic education. It is mandatory for any parent who is a Kenyan or whose child resides in the country to enrol them for primary and secondary education, according to the Basic Education Act of 2013. But the government is in disarray to provide for all the "secondary costs" that fall on parents – uniforms, lunches, hiring of non-teaching staff, etc.


Rural schools therefore have a very low attendance rate.

The LionAid Merrueshi project should therefore also provide initial funding to bring their primary school into an acceptable standard. Good teachers, school lunches, proper toilet facilities, free uniforms, all school supplies including books. Perhaps even internet connectivity?

Along with the boma protection kits and home solar light provision, the community would be even more convinced that protection of predators is key to wellbeing IF this is linked to their children being able to attend a primary school of high standards?

This initial investment in the school could provide much good will from the community. And once the "insurance herd" concept is implemented, the livestock protected will provide the community with a durable and long-term resource to continue to protect against predator depredation and a means of better education for their children.
Please support this project if you can - Saving lions, supporting this rural community with basic education and the alleviation of rural poverty. Can we all dig deep and spare even a small amount to allow this project to proceed?
Here are a few of the comments from the people who have already added a donation to this project:
"Every mountain climbed with love builds a lion heart ❤"
"Thank you for this much-needed and worthwhile work. A small donation is the least I can do. Wishing the project much success."
"A great project - supporting wildlife and children. Hopefully it will lead to a better world were people and animals can live alongside each other, both experiencing a good quality of life."
"Look after the people and they will look after the wildlife."
"This is important work."
"A good example of joined up thinking"
"A vitally important project"
"Sounds like a joined up project with benefits both to wildlife & the human population."
"Love the fact that you are tying in the protection of the Lions with the support of the local community with practical support and even more inspiring is your commitment to the education of the child."
"Wishing you a successful venture for a very worthwhile cause."
"Don't stop now, Jericho needed everyone to achieve a breakthrough."
"Continue your great work. These amazing animals deserve it."
"In times of massive uncertainty this is a fantastic initiative, good luck to you all"
"Good luck to everyone involved,I wish I could do it too.We must do all we can to help lions survive and thrive.♥️🦁"
PLEASE - can you spare a donation? We have a long way to go yet!
I will continue to post the wonderful messages from our donors onto our website. be very proud all of you who are donating and supporting this vital work.
Thank you xx
Posted by Chris Macsween at 17:44
No comments have been posted yet.
---
Add a new comment