News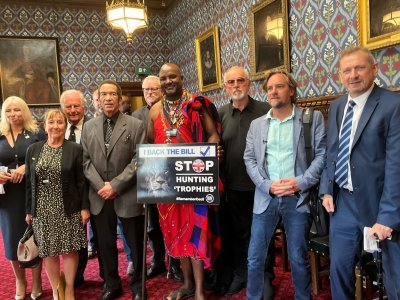 On 29th June we spent a good day in the Palace of Westminster (aka the UK Houses of Parliament) to add LionAid weight to the need to end trophy hunting imports into the UK.
A meeting was organized by Eduardo Goncalves and the All-Party Parliamentary Group (APPG) on banning trophy hunting. It consisted of two events – selected people were asked to talk to camera for a time in a separate room about the issues. Then came a reception with more speakers.
Those invited to speak to camera were LionAid's Pieter Kat, Belgian MP Kris Verduyckt (who introduced a Bill in Belgian Parliament to ban trophy hunting imports that has every possibility of going forward), former Botswana President Ian Khama, Maasai Elder Boniface Mpario, Sir Roger Gale MP (Chair of the APPG) and exceptional SA wildlife journalist Adam Cruise.
The second event included a wider community of participants – more UK MPs, some celebrity participants, others invited by Eduardo and the APPG. Culminating in talks by HE Ian Khama, UK Environment Secretary George Eustice, Mr Mpario, Sir Roger, Adam Cruise and of course impeccably moderated by Eduardo.
President Khama of course gave the best presentation. He spoke clearly about the negative impacts of trophy hunting on wildlife populations in Botswana. Boniface Mpario talked about the nonsense of trophy hunting – and did address the former practice of his Maasai tribe killing lions as a former graduation ceremony to "warrior status" within the tribe.
George Eustice said the private members' bill to be put forward by Henry Smith MP would receive Government support (note – we have now had several "Queen's Speeches" - basically where UK Government announces their schedule of items for Parliament to consider mentioning the import ban on trophy hunting products to little progress over the years).
We do hope that this latest representation will stimulate perhaps a bit more energy by the likes of George Eustice to move things forward. Eustice had all the evidence required presented to him – trophy hunting is NOT conservation and resulting products should NOT be allowed to enter the UK where the vast majority of the voting public is already greatly opposed to allowing such trade. Eustice was presented, via president Khama, the LionAid estimate of about 10,000 wild lions remaining in Africa. Eustice should also be aware of the latest reports (by the UK Guardian newspaper) indicating that the pro-hunting lobby spent about £1million to delay any action by the UK government and the report made by Adam Cruise to show the true benefit of trophy hunting to rural communities in Botswana – about 17 cents per member per year.
Despite all the lobbying and statements by trophy hunting supporters, it has once again been shown that these are just hyperbolic untruths. There is no benefit to trophy hunting except to the operators who rake in thousands per hunted elephant and dispense pennies to the communities who live with wildlife.
The sooner this sordid and sad industry is brought to its knees the better. And then the focus can be on much better and realistic wildlife conservation plans for Africa.
STOP PRESS: Since writing this blog, the UK Prime Minister has resigned as Leader of the Conservative Party. We will continue to work closely with the UK Government to ensure that there is still the best possible chance that this proposed legislation makes it on to the Statute books.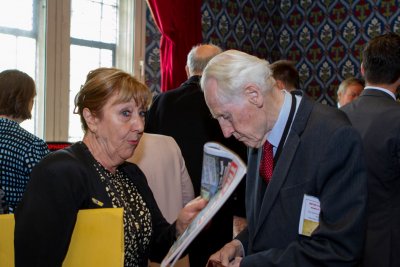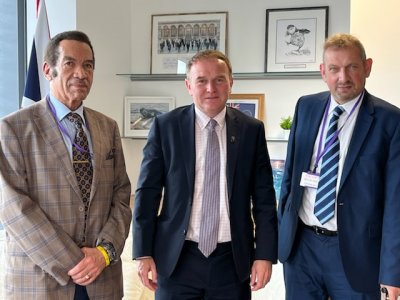 Posted by Chris Macsween at 17:47
No comments have been posted yet.
---
Add a new comment