News
Latest Lion Aid News
Tag: UK Parliament
Monday 28th November 2022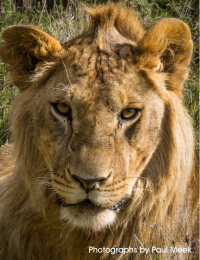 Fantastic news!
On November 25th 2022 in the UK House of Commons, the Hunting Trophies (Import Prohibition) Bill passed its second reading UNOPPOSED.
The Bill was brought by Henry Smith MP and it was wonderful to hear the speeches from so many dedicated MPs who added their voices during the Debate to the call to ban all trophies from being imported into the UK.
Well done Henry! This is a momentous step forward to prevent hunters from bringing 'trophies' of endangered and vulnerable animals into Britain.
Commenting after the debate, Henry said;
"I'm pleased that my Bill to ban vile trophy hunting imports to this country will continue its parliamentary journey. I'm very grateful to parliamentary colleagues who ensured that the Bill passed its second reading and now goes to committee stage, where it will be debated and scrutinised further."
So, Friday's vote was just the first vote. It still has to go through the Committee stage and then onto the House of Lords. The next Committee stage is expected to take place in the New Year.
The hunting industry is already gearing up to heartily oppose this Bill and will do everything they can to get it thrown out.
This is not a time for us to drop our guard and think we have achieved this much needed Import Ban.
Tomorrow I will visit the UK Parliament to meet with our coalition conservation charity colleagues to discuss next steps.
But let's not forget, this was a wonderful victory, even if it was a long time coming. And now we must prepare to ensure this Bill gets enacted and wildlife, including our precious lions, can breathe a little easier.
It is now even more important to ask you if you could spare a DONATION to help us get this Bill enacted into Law. Your support enables our work to continue to bring a better future for all lions. Thank you.
Add a comment | Posted by Chris Macsween at 17:02