News
Tuesday 28th February 2023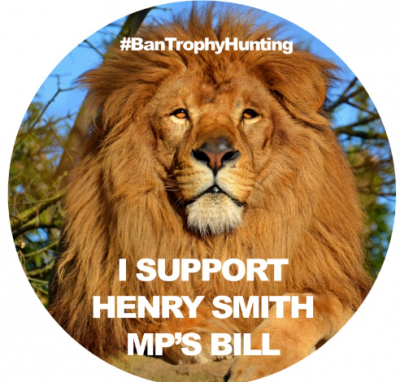 A UK Parliament Bill to prevent imports of trophy hunting spoils seems to be still experiencing stormy waters in passage despite hugely overwhelming public support. We at LionAid have been fighting this government's complacency for many years

Let's go back to 2010. Then, LionAid, a primary (only) proponent, received support from Andrew Turner MP for the Isle of Wight and he gave a speech (written by LionAid) during what is called an Adjournment Debate. During adjournment debates, Parliamentarians from all Parties gather to receive and comment on the intervention, and then a minister of government is asked to respond. Then minister Richard Benyon was non-committal.

LionAid subsequently organized two further such debates. The first one resulted in further LionAid meetings with the then minister – Rory Stewart – who told us "we had won" in terms of banning lion trophy imports. He then reversed his stand – calling on Oxford University to produce a "paper". Oxford duly did, calling trophy hunting, if conducted responsibly, could benefit the conservation of the species hunted. The second further debate was answered by Therese Coffey – currently Environment Secretary – who spent most of her time staring at her phone and then, ignoring all the passioned contributions by MPs of all Parties in the room, delivered a pre-written government statement. No progress once again...

Apart from those Adjournment Debates, LionAid organized Parliamentary Round Table Meetings, many meetings with individual MPs, provided data at All Party Parliamentary Group meetings, attended and gave information at DEFRA meetings, met with then Secretary of State Michael Gove in a meeting to discuss trophy imports, organized petitions (our LionAid petition to ban imports of lion trophies into the UK via change.org stands at 851,599 signatories), organized marches on the streets of London, organized conferences with African lion range states and used our good relations with African presidents and environment ministers and heads of wildlife departments to promote progress.

We joined with other like-minded conservation NGOs in the UK, attended national TV breakfast shows, engaged with journalists to place articles in major national newspapers.

Basically, LionAid saw any setback as a motivation for further action.

Now, we have joined with a similarly dedicated man called Eduardo Goncalves – head of the Campaign to Ban Trophy Hunting. Eduardo assisted a Bill by Henry Steele MP through the various stages to ban trophy hunting imports through Parliament, placed many articles in the national media, and organized many well attended meetings in the side rooms of the Parliamentary estate. This Bill, supported to some extent by government needing to back manifesto promises and Queen's speeches mentions, unanimously passed the "Committee" stage on January 25th.

More "stages" yet to come…. The Report stage and a Third reading in the Commons are scheduled for March 17th. A Friday as it turns out, when many MPs are absent from Parliament as they could be in their constituencies.

Eduardo mentioned – "This is the stage is where many Private Members' Bills fail and we are aware of attempts by hunting industry [supporters] to fatally wound [the Bill] by appending hostile amendments … and [changes] to the Bill's scope".

If you feel strongly about banning trophy hunting imports to the UK, please write your MP If you are a UK resident) to urge attendance at the House of Commons on March 17th to allow further progress of Henry Smith's Bill unaltered.
You can find your local MP here

LionAid stands firm to encourage and support all efforts to make progress. And we hope you will continue to support LionAid financially – our continued determination to end lion trophy hunting is always in need of support by our fellowship of likeminded and dedicated friends.

Thank you for your help. Click on this link to DONATE.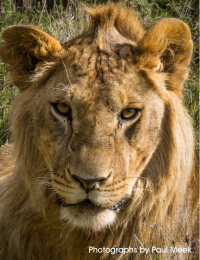 Posted by Chris Macsween at 16:35
No comments have been posted yet.
---
Add a new comment