News
Latest Lion Aid News
Tag: leopards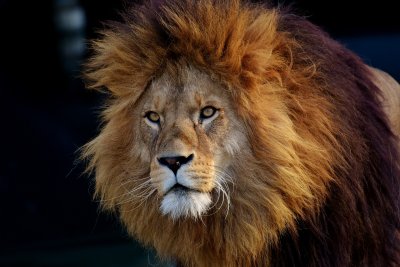 We are in possession of a video with very graphic content. We are not putting it up as we don't want people/children to open it inadvertently and cause great distress. But if you want to know what is actually happening in Africa right now when predators attack livestock, please email us on info@lionaid.org or message us and we will send you the link straight away. If you haven't actually seen what is happening, you may not realise how URGENT it is that you support our work to end this. And we can end this!! So, take your courage in both hands, request the video and then donate to help.
The graphic recording we refer to shows a man beating a leopard to death. The location is unsure, but seems to come from the Amboseli region of Kenya. The leopard must have been injured before, as there is no way someone can hold a wild leopard by the tail while beating it with an axe? Allegedly the leopard killed a number of sheep and goats, and the farmers took matters into their own hands.
This incident could have happened anywhere in Africa, Asia, the Americas. Antipathy towards large predators is widespread and such retaliation killings are happening daily. If this leopard did indeed kill a number of sheep and goats owned by a small-scale farmer, the consequence of lost income would/could be devastating.
But it does not need to happen.
LionAid has "oven ready" predator deterrent programmes ready to go – only lacking funding. After an initial investment, very little future funding is needed. This is in contrast to financial predator "compensation" schemes (by both governments and NGOs) which, although very good, require regular further investment to keep them running.
Financial compensation schemes aren't able to achieve that much. Kenya, as per their wildlife act, theoretically provides financial compensation for predator damage. But – the process is lengthy, open to corruption, and not effective in terms of providing rural communities any incentives to forego retaliation.
Botswana also has government financial compensation programmes. But – the government decided to exclude hyenas from any compensation, and provided 100% compensation for damage by lions, as compared to 35% compensation for other predators. Guess what? While hyenas were implicated in at least 50% of livestock loss incidents before the species was excluded from financial compensation, now every farmer blames lions for every cow, donkey, goat, sheep, horse lost to predators?
Predator compensation programmes are ineffective without implementation of predator deterrent programmes, and a clear understanding that community predator deterrent funds need to be linked to predator conservation.
Predators turn to domestic stock for many reasons – not least of which is rampant and uncontrolled bushmeat poaching that takes a severe toll on predators' natural prey. Such poaching is widespread across Africa and is conducted with little consequence to the few poachers caught. African nations are concentrated on alleviating elephant and rhino poaching, but seem to place little emphasis on poaching of other species – with the domino effect of livestock increasingly becoming prey for hungry predators.
Again, proven predator deterrent programmes need to be widely implemented – and without such interventions this leopard will be just another fatality in current and future retaliations.
Here is a video of our predator deterrent programme that explains the project and shows footage of Pieter and Chris talking with the Maasai Elders in Kenya.
SO, THE MESSAGE HERE IS THAT WE NEED TO BRING THIS SLAUGHTER OF OUR PRECIOUS PREDATORS TO AN END AND LIONAID CAN GET THIS PROJECT STARTED IF YOU SUPPORT OUR PROJECT WHICH IS WAITING TO ROLL OUT AS SOON AS WE HAVE ENOUGH FUNDING.
The donation doesn't have to be huge - the equivalent cost of a couple of cups of coffee or a couple of chocolate bars (we're better off without them anyway if we want to get rid of the lockdown weight we all gained!) would be enough if all our supporters contributed.

Or be one of our rising stars and become a Bronze, Silver or Gold member of the LionAid Prides and show your love and support for lions https://lionaid.org/news/2021/05/lionaid-membership.htm

Please support this. We need to save any more predators from being slaughtered. Thank you.

Please consider becoming a regular donor with our new Bronze, Silver and Gold Membership schemes.
Thank you.
Add a comment | Posted by Chris Macsween at 18:06