News
Latest Lion Aid News
Tag: Tanzania
Tuesday 30th November 2021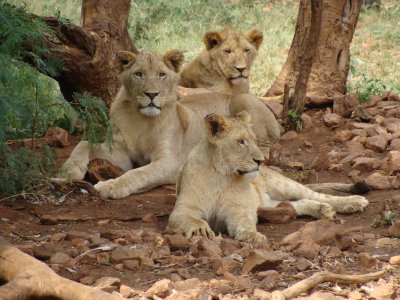 We are delighted to announce that one of LionAid's Regional Fundraising Prides are organising a once in a lifetime trip to Tanzania and Kenya to raise vital funds for our proposed project in Kenya.
The Challenge is to climb to the top of Mount Kilimanjaro, Africa's highest mountain in the summer next year (likely July) followed by a visit to the actual community in Kenya where the monies raised in the Challenge will be spent. We will be taking the gentlest and longest route up the mountain to accommodate those of us who maybe aren't as fit as we once were! This slower route also gives us time to acclimatise as we climb and to experience fully the amazing flora and fauna along the way. This is a never to be forgotten experience and having taken part, you will also know you have contributed greatly to the conservation of one of Africa's most iconic animals, the majestic lion.
The project in Kenya starts as soon as the monies have been raised and at the end of the climb you will be taken to meet the wonderful rural community who will benefit from this project, see where and how they live, meet the families, understand the challenges they face, see how the monies raised will make such a huge difference to them and will equally benefit the magnificent wildlife that surrounds them. And of course, you will see the majestic lion in its natural habitat, along with many other species that live in this area.
And once the project starts, we will keep an online diary of its progress. You will have been there, met all the people involved and will understand first hand how important it is. Who knows, you may be so inspired, you will want to return to the village at a later date to see how the project has improved the lives and livelihoods of these people and how the reduction in human/wildlife conflict has safeguarded our precious wild carnivore population in this area.
We are looking for additional members of the Challenge team. Are you up for it?
In the words of the West Midlands Pride who are organising this Challenge:
"Become part of the Pride and join your fellow lion lovers as we head for Mount Kilimanjaro - Africa's biggest mountain right in the heart of lion country! This unique once-in-a-lifetime challenge is taking place to raise money for LionAid whose work with local communities in Africa is helping to reduce the amount of conflict between people and wild lions and avoiding their persecution and destruction. LionAid's work is vital in making sure that communities are educated and protected so that people can live alongside this amazing big cat that so many of us are inspired by.
So join us from around the 19th – 31st July 2022 as we head to Tanzania to trek up Mount Kilimanjaro and then on to Kenya to visit the very communities and the people that our fundraising efforts are helping to support. You will be making memories that will last a lifetime and have an impact that will last even longer. Good news for lions!!"
The trip per person will cost in the region of £3,450 per person inclusive of flights to and from the UK, which is either self-funded or you are able to attract a sponsor/donor to cover your costs. Excluding air fares and meeting up with the group in Tanzania, the cost per person will be £2,630.
We will have individual and a group fundraising page dedicated to this Challenge and we will be looking to raise around £65,000 in total after all the expenses, if we are to cover the project costs in Kenya for twelve months.
At the present time, we have a confirmed group of six or seven people undertaking this amazing Challenge and we would be delighted to welcome further members to the LionAid team taking part.
Please contact us at bridget@lionaid.org or info@lionaid.org if you would like to hear more about this trip and to register your interest in joining us.
Be part of this adventure to save our wild lions!!
Add a comment | Posted by Chris Macsween at 15:40