LionAid Patrons
John Rendall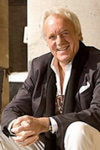 Through his relationship with Christian the Lion, who he famously returned to the wild, John developed a life-long interest in conservation works tirelessly to highlight the plight of our remaining fragile lion populations. In John's own words:
"Christian's story is playing an important role in making people aware not only of the threats to the lion population, such as poaching, but to all African wildlife. In my lectures, I say that wildlife is the most endangered cash-crop in Kenya. If the wildlife goes, the whole tourist industry it supports will collapse, too."
John has always been ready to lend a hand whenever we have asked for his help. He has always voiced his support for our work and we are thrilled to have John as a valuable Patron of LionAid.
Diane Keen
Diane was born in London but grew up in Africa, first in Tanzania and later in Kenya. Diane considers Africa to be her spiritual home and has said that if she wasn't working as an actress, she would be working in conservation. In her own words:
"I think we all have our place in the bigger picture, and a role to play in looking after it."
We are absolutely delighted that Diane Keen is a Patron of LionAid and her ambassadorial talent will be of enormous benefit to our work in protecting and saving lions.
James Cosmo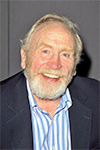 LionAid has their own Scottish Lion in the shape of James Cosmo, the wonderful actor well known for his appearances in films such as Braveheart, Highlander, and Troy as well as television series such as Game of Thrones.
James was appalled to hear about the plight of lions in Africa especially about trophy hunting and the raising of captive bred lions to support the sordid canned hunting industry. As a LionAid Patron James is very keen to show his support and help the cause for lions wherever he can.