LionAid Trustees, Supporting Lion Conservation
Peter Cross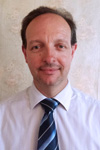 Peter has spent the majority of his career in management in the automotive and distribution industry. He first came across LionAid on twitter and has been following their story since about 2011 and became more involved after becoming a trustee in June 2013. A strong advocate of conservation and wildlife he supports the team by raising awareness of the importance to work fast to save lions as time is of the essence.
Matthew Payne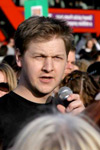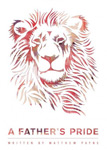 Matthew is the Founder of the conservation education website So What? and the author of the young book "A Father's Pride" which is aimed at raising awareness about the canned lion hunting industry. Matthew is passionate about educating the next generation about lions conservation through LionAid's innovative Kids for Lions project.
Paul Christian
Paul has been interested in wildlife all his life and started the popular Protect All Wildlife blog on Twitter and Facebook in 2012. It was through this that he realised the extent of poaching and other wildlife crime. He is 'foster parent' to orphan Elephants Kavala and Lentili. It was when he came across LionAid that he found out about the Canned Hunting and Trophy Hunting 'industry' and the plight of the wild Lion in Africa, something which really shocked him. Through his blog he spreads news of this and other wildlife 'crime' to a large audience. It was with immense pride that when asked by Chris and Pieter, he agreed to become a trustee of LionAid in 2015. He firmly believes in the slogan 'Hunting Is NOT Conservation!