News
Saturday 2nd November 2019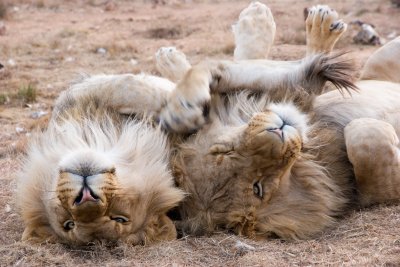 As we announced at the beginning of October, the UK Government decided it would run a 12-week public consultation on its proposals to ban imports from trophy hunting. Following this, it was announced in the Queens Speech that the UK Government was committed "to protecting and improving the environment for future generations, which included bringing forward proposals to ban imports from trophy hunting".
Finally, today the Government has launched this public CONSULTATION to seek your input on this topic, alongside A CALL FOR EVIDENCE on the scale and impact on the scale and impacts of the import and export of hunting trophies. This consultation will close on SATURDAY THE 25TH JANUARY.
The four main options being consulted on are:
· A ban on the import and export of hunting trophies from certain species
· Stricter requirements to demonstrate clear benefits to conservation and local communities before hunting trophies from certain species are permitted to enter or leave the UK
· A ban on all hunting trophies entering or leaving the UK
· Do nothing - continue to apply current controls based on internationally agreed rules.
THESE ARE NOT NECESSARILY MUTUALLY EXCLUSIVE CATEGORIES – in other words it is possible to propose that some species should be banned from entering the UK as trophies while other species would require stricter import regulations.
The CONSULTATION document consists of twelve pages and fifteen questions to be answered and there is a lot of documentation to read through along the way.
Don't worry about this. Next week, we will guide you through the process and give you facts and findings as we see them to consider in your answers. It seems to us from an initial reading that the preambles to many questions are biased in that pro hunting statements are frequently interlaced with the text. It also seems to us that this consultation document is too long and onerous and we worry it will put many people off from completing it. Please don't let it!! We are here to support you!!
THE CALL FOR EVIDENCE document consists of several sections:
· Conservation – 2 questions
· The scale of the impact of potential stricter controls on the import and export of hunting trophies – 3 questions
· International action – 2 questions
· Building a wildlife economy – 4 questions
· Animal welfare – 1 question
We will complete both documents with full evidence but it is important that as many of you as possible complete the first CONSULTATION document.
Many pro hunting groups will definitely take the time to complete these documents with their views SO PLEASE PLEASE, TAKE THE TIME TO COMPLETE THIS CONSULTATION DOCUMENT TO SHOW HOW TOTALLY OPPOSED YOU ARE TO TROPHY HUNTING, PARTICULARLY LION TROPHY HUNTING
We are here to help. Remember the consultation will close on Saturday the 25th January.
Posted by Chris Macsween at 13:41
No comments have been posted yet.
---
Add a new comment