Image Galleries for LionAid Campaigns
These galleries show images from LionAid Campaigns.
Two of our volunteers!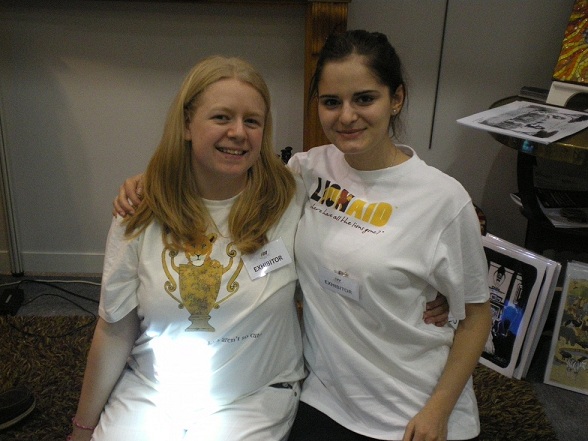 Well done to Kirsty Patrick and Rosi Stoycheva who worked on the Stand with us, welcoming the many visitors who came along to hear more about our work and to purchase the wonderful gifts we were offering for sale.
The two girls are wearing tee shirts designed and created for us by the Kittie G. White Foundation.
These tee shirts are available for sale in our webshop. There are three designs and are available for men and women.
Take a look! Click here to go to our webshop. All proceeds will go to fund our work to halt the catastrophic decline in lion populations.
Wildlife Xpo Alexandra Palace 14/15th October
We were delighted to be invited to have a Stand at the first Wildlife Xpo, the UK's most comprehensive wildlife exhibition.