Image Galleries for LionAid Campaigns
These galleries show images from LionAid Campaigns.
Fiona Tande is skydiving for lions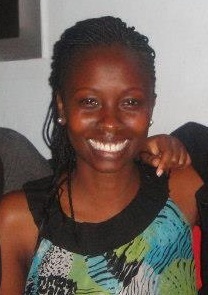 Fiona is a Kenya-Maasai and is not prepared to allow lions to decline on her watch - which is why she is prepared to jump out of a plane to save them!
Fiona Tande is skydiving for lions
Says Fiona:
" My name is Fiona Tande. I am 25, turning 26 this July. I study community development at Daystar University in Kenya.
My passion is absolutely animals, our planet and everything in it! It amazes me just how lucky we are to live on earth and hence why I'm adamant about protecting animals and their habitat.
Being a Kenya-Maasai, I'm particularly hard pressed to fight for lions given the ancient relationship my community has enjoyed with the big cats over millennia. Lions have decreased drastically in the last 50 years, from an impressive 450,000 to a shocking 15,000! I can not, WILL NOT allow this to happen on my watch, and neither should anyone else.THAT is why I'm doing the jump,to show just how far I'm willing to go to stand (or in this case,FALL) for these magnificent animals.
So please dig deep and donate now."