Image Galleries for LionAid Campaigns
These galleries show images from LionAid Campaigns.
Ladies Beaded Maasai Bracelet Image 1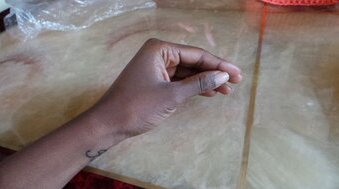 How to put on a Ladies Maasai Beaded Bracelet
Once they are on your wrist, you can pretty much do everything with them including swimming, bathing etc. - they are completely water friendly. Think of them like a non-permanent tattoo where your support of lions and the Maasai is something to wear proudly!
The pictures in this gallery show you step by step how to carefully put them on: